UK poised to be world-leading lab-grown meat producer, claims patent firm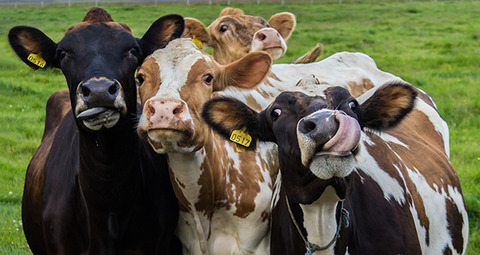 The United Kingdom is on course to play a major international role in the development of lab-grown 'cultured' meat, claims leading intellectual property specialists GovGrant.
In its report the firm claims that the country's forecasted cultured meat market would comprise more than half the total value of all the major European markets.
It points out that UK's companies active in the sector have current investment amounting to some £28.55 million – greater than China, Japan, South Korea or France.
However, the UK is not the leading European exponent of lab-grown meat. Firms based in the Netherlands have so far raised more than four times as much (£100.67 million).
Meanwhile, although the US with £1.36 billion in investment is the global leader, the second and third place worldwide goes to two much smaller nations with a record of scientific innovation. These are Israel with more than £474.6 million invested and Singapore on nearly £124 million.
GovGrant, which is itself active in patent drafting and advising on the HMRC's so-called Patent Box tax relief regime, highlighted the level of involvement of non-European firms in applying for European patents. While the top three companies filing patents are British, Dutch and Spanish, the remainder are US or Asian based, including two Israeli firms.
While the European Food Safety Authority has not sanctioned lab meat products for sale, Singapore was the first nation to approve cultured meat for sale in late 2020, while the US Food and Drug Administration has declared one meat product safe for human consumption.
GovGrant IP Manager at GovGrant Alec Griffiths said the FDA decision would help accelerate market interest and predicted an acceleration in the number of patents filed.
The firm's research associate Adam Simmonds added:
"This could become an interesting area of growth for the UK, particularly as not many nations possess the expertise to produce this meat. There will definitely be an uplift in investment in UK producers, who'll want to take full advantage of the upcoming boom in demand."