Jha and Rannard headline at Lab Innovations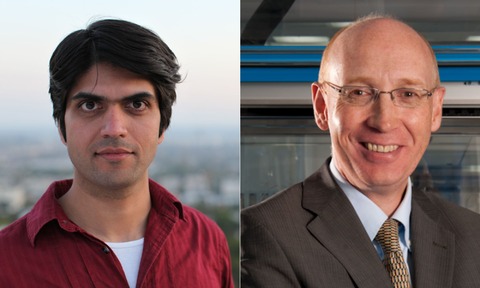 Economist science correspondent Alok Jha and leading academic and spin-out pioneer Dr Steve Rannard take centre stage as keynote speakers at Lab Innovations 2022.
Rannard will present Powering Humanity with Nanomedicine at the Royal Society of Chemistry Theatre on the first day of the Birmingham NEC show, on 2 November. Jha, meanwhile, will headline on 3 November in the same venue with his talk, Water Chemistry.
Jha writes The Economist's weekly Babbage column on science. The author of several science books, he previously worked for both the Guardian and ITV.
Rannard holds a chair at the University of Liverpool and previously held industrial lectureships at Strathclyde and Sussex. The co-founder of two spin-outs, he has advised numerous industrial companies and is now focused on the use of particle technologies in the development of therapeutics.
Also, on 2 November a total of 33 finalists will compete in nine of the 10 categories for this year's Lab Awards, held at the Innovations and Insight Theatre, sponsored by Mettler Toledo, with category sponsorship from Kimtech, Red Swan Partners, Innovate UK and MiCo BioMed.
The awards are hosted by Lab Innovations in partnership with Laboratory News, which has co-curated this year's two day Insights and Innovation seminar programme with My Green Lab.
Elsewhere, at 4.15pm at the VIP Lounge, sponsored by Analytix, Lab Innovations' 10th anniversary networking drinks will be timed after the Lab Awards have ended.
Click here for further information about Lab Innovations 2022 and to participate.