Oxford spin-out MiroBio bought by biopharma leader for £0.3 billion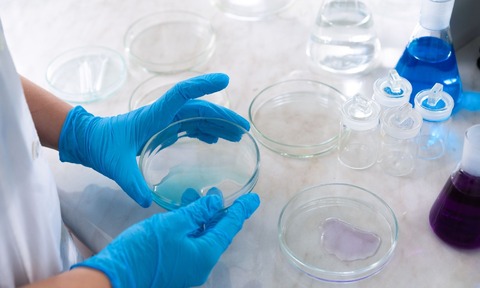 US biopharmaceutical giant Gilead Sciences has sealed an agreement to purchase the Oxford University spin-out MiroBio in a deal worth an estimated £332 million (USD$405 million).
The UK firm was launched as a spin-out just three years ago, specialising in therapeutics for inflammatory diseases). MiroBio was co-founded by the independent investment company supporting the university's spin-outs, Oxford Science Enterprises (OSE), together with former Vice-President of Operations Tim Funnell, and American venture capitalists Samsara BioCapital, in collaboration with the scientific founders.
The British firm's success followed a decade and a half of research into immune cell signalling, specifically kinetic-segregation, discovered by the Radcliffe Department of Medicine professor Simon Davies. The work was co-developed with Nuffield Professor of Clinical Medicine Professor Richard Cornall.
It led to the development of MiroBio's proprietary discovery platform, I-ReSToRE (REceptor Selection and Targeting to Reinstate immune Equilibrium), and the company's portfolio of immune inhibitory receptor agonists. Both are central to the Gilead acquisition.
"The creation of MiroBio came through a series of friendships and partnerships and benefitted from the rapidly evolving biotech ecosystem in Oxford, including the funding environment that has been created,"' said Cornall.
Dr. Matt Carpenter and Dr. Benedicte Menn of Oxford University Innovators (OUI) provided initial funding and represented the academics in negotiations. OSE and Samsara helped structure and co-lead MiroBio's Series A, joined by the life sciences investors SR One and Advent Life Sciences, raising £27 million.
Speaking on the latest deal, MiroBio Chair Eliot Charles said combining with Gilead's drug development and therapeutic area expertise would allow the firm to fully explore the potential of checkpoint agonist antibodies for patients with autoimmune disease.
Oxford Pro Vice Chancellor for Innovation Chas Bountra commented: "'MiroBio was founded by two of our most brilliant academics, supported by fabulous colleagues in OUI, OSE and other investment companies. This new partnership with a highly innovative global pharma company is going to accelerate new life changing therapies for millions of patients."
Pic: Ivan Samkov