BHF awards team £30 million to develop injectable heart cure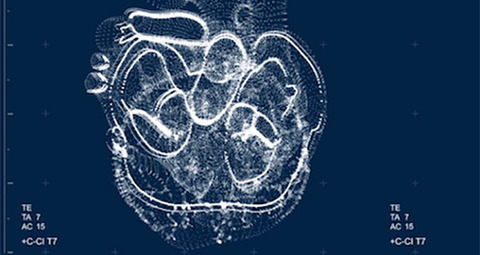 Research team CureHeart has won the £30 million Big Beat Challenge to develop its injectable cure for inherited heart muscle conditions.
Genetic cardiomyopathies claim the lives of thousands of young people and can affect one in 250 people worldwide. There is also a 50% chance that sufferers can pass the condition on to their own children.
The global award, run by the British Heart Foundation, is one of the biggest non-commercial grants ever given.
Leading the advisory panel of international scientists was Government Chief Scientific Adviser Sir Patrick Vallance who said Cureheart had won on account of "the boldness of its ambition, the scale of its potential benefit for patients [and] families, and the excellence of the international team of participating researchers".
The award will help to develop the first cures for inherited heart muscle diseases by pioneering revolutionary gene therapy technologies that could edit or silence the faulty genes that cause the conditions.
CureHeart [could] be the creators of the first cure for inherited heart muscle diseases by tackling killer genes that run through family trees

Professor Sir Nilesh Samani, Medical Director, British Heart Foundation
Lead investigator of CureHeart, Professor Hugh Watkins, Oxford University's Radcliffe Department of Medicine said: "After 30 years of research, we have discovered many of the genes and specific genetic faults responsible for different cardiomyopathies, and how they work. We believe that we will have a gene therapy ready to start testing in clinical trials in the next five years."
Using CRISPR gene-editing technology, the team will employ base and prime editing in the heart for the first time, utilising molecules to rewrite mutations within the DNA of heart cells.
Having been successful successful working on animals with cardiomyopathies and in human cells, the team plans to use an injection in the arm to halt or even cure the condition and to prevent development in those who carry faulty genes.
Medical Director at the British Heart Foundation Professor Sir Nilesh Samani commented: "This is a defining moment for cardiovascular medicine. CureHeart [could] be the creators of the first cure for inherited heart muscle diseases by tackling killer genes that run through family trees. Once successful, the same gene editing innovations could be used to treat a whole range of common heart conditions where genetic faults play a major role."