Non-consensual citizen science?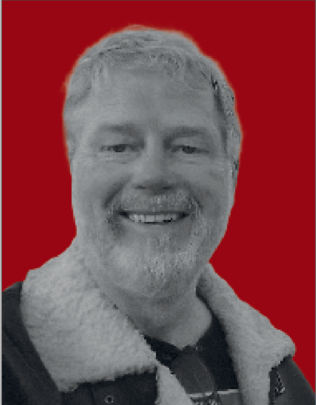 Russ Swan ponders the non-consensual extraction of biological information from public social images in the emerging discipline of 'imageomics'.
We've all heard about citizen science, and the contribution it is making to fields as diverse as astronomy and zoology. The idea is to recruit willing volunteers to donate some sort of resource to the furtherance of scientific knowledge. I first came across it in 1999, when I installed the Seti@home software on my office computer to help in the search for extra-terrestrial life.
The idea was to exploit unused desktop computer power to analyse the vast volume of data collected from Arecibo and other radio dishes. It would only use the machine's processor when it was not busy, when the software would sift the raw data looking for any hints of artificial signals.
My installation contravened some corporate policy, and I earned a royal outcry from the IT manager for my trouble. Then I showed him the project and, before you could say 'little green men', he'd installed it himself. It all seems rather quaint now, after 10 or 12 doublings of computer power (thanks, Gordon Moore), but processing time was considered a scarce resource then.
We've since seen citizen science develop into a mainstream activity, with many and diverse projects mobilising armies of eager helpers to lend their eyeballs, cameras, or technology to the cause. Now the concept has gone a bit further. Citizen scientists today are not just the eager recruits of yore, but are being conscripted. Science's latest soldiers are not only involuntary, they are unaware. You might even be one of them!
A project called Wildbook harvests social media images of wild animals and applies artificial intelligence to extract valuable data to help conservationists. The AI can, apparently, identify distinctive features on an animal – the specific pattern of stripes on a zebra or the notches on the fin of a whale – and thereby identify the individual beast.
Science's latest soldiers are not only involuntary, they are unaware. You might even be one of them!
With date, time, and location information either from the image metadata or its accompanying captions and hashtags, the result is a growing database of sighting and tracking information. The project is led by Professor Tanya Berger-Wolf at Ohio State University and is a classic example of interdisciplinary science. Computer scientists develop the AI and image recognition systems. Conservation scientists make use of the findings. Social scientists analyse the Instagram and TikTok data.
This novel approach has even spawned a new scientific discipline, 'imageomics'. According to the blurb, this involves extracting existing and new biological traits from images of organisms, with the necessary cyber-, information, and model development infrastructure.
Clever stuff, but it leaves me with a slight sense of unease. The team stress that they extract images that have been publicly shared on social media, but public sharing does not remove the intellectual property attached to a photo. Whatever platform it might be shared on, copyright rests with the photographer or phone wielder, and posting a picture does not give anybody else the right to nick it. This can be a bit of a minefield and is not even a particularly new dilemma.
A quick search throws up a 2015 report from the Wilson Centre which provides some guidance but not many answers. Delightfully, that report is published under a Creative Commons licence. The take-home message is simple though. Be careful of over-sharing lest you unintentionally help scientific research.