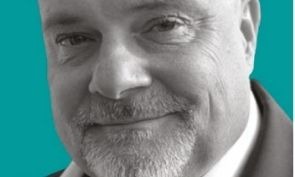 While helping his colleague Peter Rhodes prepare for a talk hosted by Lab News at CHEMUK 2022, Max Petersen delved deeper into why chemical and materials companies seeking to drive internal digitalisation strategies across research and development should start with data.
Working for an informatics company brings some unique insights into what drives the digitalisation agenda of chemical and materials companies' R&D departments. For starters, there is a strong drive to implement data modelling to supplement traditional lab experimentation in order to accelerate innovation.
And secondly, the digital infrastructure that is required to support these efforts is oftentimes not designed to support data-driven R&D in terms of data accessibility.
R&D digitalisation is not an IT project, but a business transformation. It fundamentally changes how people work, collaborate, and capture the IP that they generate. This should not be seen as an obstacle to adoption but as an opportunity to re-envision how an R&D organisation functions. We found that successful R&D digital transformation initiatives follow these three principles:
Get your data under control: What needs to be recorded when, how, and why?
Digitise and optimise your processes: What are organisational bottlenecks and how can digitalisation address them?
Collaborate relentlessly: internally and externally
A successful R&D digitalisation initiative also requires a clear grasp on how it will generate value. While financial metrics such as individual productivity enhancements come immediately to mind, strategic goals, risk mitigation and IT benefits cannot be overlooked. Moving towards data-driven is seen by many as a key competitive investment into futureproofing the overall organisation.
So how do organisations get ready for datadriven R&D? Last year, Arkema and Croda independently highlighted how important data continuity and data accessibility is to their datacentric R&D initiatives. And this inevitably leads to a platform approach to R&D digitalisation. [1,2]
As Gartner states, a true R&D platform operates on top of a common data model while allowing for openness.[3] We at Dotmatics pride ourselves as being recognised as such an R&D platform provider. What does this mean to our customers? That they partner with us to build a foundation for their data-driven R&D initiatives.
Max Petersen is Associate VP of Chemicals & Materials Marketing at Dotmatics, dotmatics.com
References:
https://www.dotmatics.com/news/ arkema-choosesdotmatics-as-r-and-ddigitalization-partner
https://www.croda.com/en-gb/ news/deliveringthe-foundation-forcrodas- research-anddevelopment-digitalprogram
Life Science's Lab Informatics Digital Criteria to Separate Vendor Leaders From Laggards, 20 December 2018, gartner.com