In silico study sheds light on elephants' cancer resistance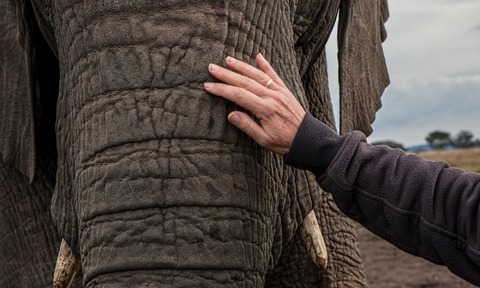 Elephants' ability to combat cancer could help develop treatments in humans and also bolster conservationists' efforts to protect the world's largest land mammals.
A study published in Molecular Biology and Evolution demonstrates for the first time that in silico simulations could be employed to further explore the isoforms of elephants' version of the TP53 gene.
Previous research established that, whereas most mammals appear to have just two copies of the gene – one from each parent – elephants boast an appropriately mammoth 40 alleles.
The research notes that elephants have a recorded rate of cancer mortality that is one fifth that of humans. Given their much larger physique and relative longevity, it might be expected that the constant division of cells would increase the chance of tumour development.
But, say the authors, referencing earlier work, "the elephant's multiple copies are proposed to have evolved in order to defuse enhanced DNA damage response as a way to promote cancer suppression."
They add that the application of computer modelling offers an indication of how the gene's proteins operate: "The methodology presented here for the first time demonstrates how in silico docking simulations can be used to explore functional aspects of these p53 isoforms."
In addition, studies would offer the opportunity to examine how tumour-suppressing genes control the process by which particular cells cease to multiply, influencing both lifespan and body mass.
Research over the last decade into elephants' apparently unusual level of resistance to cancer has provided further ammunition for longstanding efforts to raise the profile of global conservation efforts to protect all three surviving species.
Pic: Pixabay