NI trade row halts 115 EU research grants for UK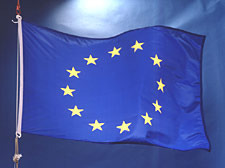 The long-running row between Westminster and Brussels over the Northern Ireland protocol has led to the withdrawal of more than 100 grants to UK scientists.
A total of 115 grants to recipients from the EU Horizon Europe programme have been axed after plans to grant Britain associate member status of the £80 billion scheme failed to be ratified by the European Research Council (ERC) by its 29 June deadline.
Ratification was delayed because Westminster has not implemented the trading deal previously agreed as part of the Northern Ireland protocol.
It has been estimated that the grant money lost to British institutions and academics could be worth as much as £100 million. A minority of recipients – fewer than 20 – are still eligible after agreeing to move their work to EU-based institutions.
The UK Government has described the decision to delay the associate membership agreed during Lord Frost's negotiations with Brussels as regrettable. However, Whitehall has hinted it may invest in a British-based research programme.
NEWS: German MEP Christian Ehler has called for Horizon Europe to fund 30 emergency placements at a cost of €66 million for researchers at risk who are based outside the scheme's member states, in areas including Ukraine and Turkey.