Tributes paid to neuroscientist Sir Colin Blakemore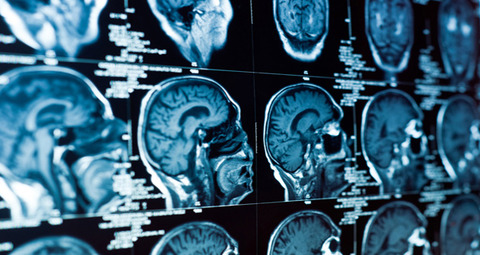 Scientists and academics have paid tribute to the late professor Sir Colin Blakemore, following his death at the age of 78.
The Royal Society, Medical Research Council and the universities of Oxford and Cambridge were among those to praise his contribution to science and to expanding public knowledge.
Blakemore, who had suffered for a number of years from motor neurone disease made his foremost contribution in the field of neuroscience including the development of theories of neural plasticity, highlighting the brain's ability to reorganise as a by-product of activity through its connections.
But Sir Colin was also renowned and criticised for his public interventions on behalf of science. His television work included the Royal Institution Christmas lectures and the lengthy BBC The Mind Machine series in 1988.
As patron of Humanists UK he spoke out against creationist teaching and the extension of faith schools. Blakemore was also a determined defender of the principle of animal experimentation, a stance which earned him vehement criticism from animal rights activists.
Downing College, Cambridge, where Blakemore was once lecturer in physiology said he would be recognised as "one of the foremost communicators of scientific knowledge to a wider public audience, instrumental in building the popularity of media science through… visionary programmes".
The son of a TV repair man, Colin Blakemore won a scholarship to study medical sciences at Cambridge, where he returned to teach after gaining his PhD at the University of California, Berkeley in 1968 in physiological optics.
In 1976 he became the youngest ever Reith lecturer and three years later became the youngest person to be appointed Waynflete professor of physiology at Oxford and held a professorial fellowship at Magdalen College until 2007.
His many roles included director of McDonnell-Pew Centre for Cognitive Neuroscience and the Oxford Centre for Cognitive Neuroscience, and he was the chief executive of the medical Research Council from 2003-2007.
MRC interim executive chair John Iredale paid tribute to Blakemore's lasting influence on the organisation's website:
"Initially controversial, neuronal plasticity is now a theme central to neuroscience. Perhaps this set the tone for Colin's life, which saw an unwavering commitment to the communication of science and engagement with the public, including on controversial and challenging scientific issues.
"Sir Colin sometimes faced fierce and personal opposition as a leading and resolute force in arguing for the ethical use of animals in biomedical research… [He] persuaded many other researchers to be more open about the subject and was, I believe, instrumental in changing public attitudes on the subject."