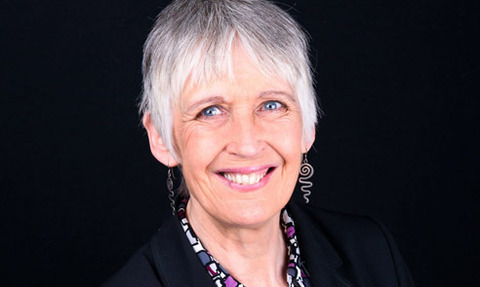 The Innovative Farmers not for profit network brings together farmers and growers with researchers to enable field trials (pun intended). A decade's worth of on-farm trial results demonstrate farmer-led research is crucial to the future of sustainable farming...
Today's farmers face enormous pressures from climate and health crises to the daily challenges nature throws at them. Testing, developing, and implementing practices and technologies that bring efficiencies through innovation and sustainability is, therefore, essential.
Whether testing a new tool, the resilience of new breeds of livestock, a novel approach to weathering the unpredictable or simply surviving unpredictable weather, placing farmers at the centre of scientific trials has proven to be a highly efficient and fruitful method of investigating solutions to tough challenges in today's agricultural environment.
Run by the Soil Association, Innovative Farmers is part of the Duchy future farming programme, funded by the Prince of Wales's Charitable Fund through the sales of Waitrose Duchy Organic products. Its model places farmers in the driving seat when it comes to conceiving and designing field labs, matches them with researchers, and promotes collaboration, data transparency and knowledge sharing across its member community to ensure results benefit the entire sector.
Fascinated to hear how; Lab News was able to speak with farming director, Liz Bowles, about her experiences coordinating trials and overseeing the network.
Q: How did you come to work with Innovative Farmers?
A: I'm currently the associate director for farming and land use at the Soil Association. I joined the organisation nearly nine years ago in 2013 as the head of farming, with responsibility for what was then the Duchy future farming programme and evolved into Innovative Farmers in 2015.
In relation to Innovative Farmers, my role is very much to make sure that the programme is able to evolve as it needs to meet the changing needs of farmers in the UK. Farmers need to learn more about the kind of farming practices which will enable them to effectively address the climate and nature crises that we're in at the moment. I have also been involved with co-ordinating trials, using my own insights as I am a farmer myself.
Q: How did farmers traditionally investigate new solutions?
A: If you go back to the 1970s and 80s, there used to be support for research into farming practices that enabled farmers to change behaviour and to adopt new farming practices that were beneficial. That changed when support for nearmarket research [commercially exploitable research that is not linked to specific product development] was withdrawn.
Significantly, a lot of research that's been carried out since has been funded by businesses that want to sell things to farmers. Unfortunately, there's no business that's really going to benefit from research into practice change alone. Additionally, through the 90s, noughties, and since, we've increasingly moved to a very topdown research agenda, which was based on things that researchers felt are important rather than what was troubling farmers.
We would like to see a greater level of public and independent funding support for research into farming practice
What Innovative Farmers did was to properly understand that farmers themselves have got some of the best ideas on how they can improve their farming practices, and what they actually needed was help to test those ideas on-farm in as robust a way as was possible. When the programme was started there was just no one else doing this for farmers.
One telling example of this happened fairly early on. The researchers and the growers were working together on looking at the performance of different peat free compost. The researchers were initially most keen to focus on germination rates to measure the quality of the compost.
But for the growers, another key indicator for them was ease-of-use. Basically, when they plant seeds that germinate, at some point, plants need potting on or pricking out. Different materials made that easier or more difficult. This, for growers, was a key indicator of the quality of the compost, but if researchers had simply been left to their own devices, they wouldn't have even thought to included it. It's all fascinating!
Q: How are field labs selected for implementation?
A: We have an ideas pinboard on our website and farmers come to us with loads of ideas. Some of them don't end up in field labs, many do. The ones that do, tend to develop around topics that a number of farmers are interested in.
When we start to look at an idea, we might see an area with great potential, or that there really isn't anything that we can find to say about the topic suggested that hasn't already been properly looked at before.
We also think about the potential impact that the research results might have and how keen and prepared the farmers are to go ahead and test things on their farm, with support from the programme.
Q: How do farmers and researchers collaborate?
A: Participating farmers are encouraged to think about exactly what they want to do. We'll allocate a researcher to them. Someone who has knowledge about this area of research. We all meet and share information before putting our heads together about how we're going to get it done and who's going to do what. We call it co-creation. This brings everyone closer together and helps farmers understand the process of research and that researchers don't sit in ivory towers. And farmers are blooming clever! So, it is great for researchers to have them on board.
Researchers are often taught that things have to be done in a certain way that is simply not possible on a farm. Challenges are generally around scale. Farmers tend to want field trials that compare half fields or tramline areas to reflect how they farm, rather than research grid plots.
So, over the last decade, we've also managed to help upskill and enable a new type of researcher who wants to work with farmers. Field labs using kit to do tramline trials on arable farms for instance, have been helpful and increasingly the instrumentation on farm is very useful for monitoring trials.
Q: How does farmer-led research contribute to sustainable farming?
A: When we look at different opportunities to test things on farm, we asked ourselves a few fundamental questions. Will the field lab contribute to the increased sustainability of agriculture? And, will it help us to effectively address the climate and nature crisis that we're in? If we can say yes, then that's something that we will support. If we can't, then we won't.
So, for example, we wouldn't support a trial looking at different chemicals that kill insects, but we would look at trials asking how we can encourage other insects to tackle pests or how to reduce our reliance on artificial fertilisers.
We would like to see a greater level of public and independent funding support for research into farming practice. Our results show farmer-led research effectively supports the transition towards improved agricultural sustainability.
Author: Liz Bowles is a sheep farmer, associate director for farming and land use at the Soil Association, and farming director at Innovative Farmers
To find out more about recent case studies, search Innovative Farmers for the 2022 Field Lab Journal