How does automation improve lab testing?
Laboratory results can be instrumental in telling scientists and health care professionals about people's diagnoses, whether diseases are spreading in certain parts of the world and more. Researchers have been developing automated lab testing options and getting some impressive results. Emily Newton takes a closer look at what's possible
Reducing manual reviews and processing time
Lab technicians that review a sample manually significantly raise the overall test processing time. Sometimes, the manual review is to confirm the findings of an automated machine. The worker must certify unique particle types under a microscope in other cases. However, a recently released device for processing urinalysis specimens reduces those instances.
It's a scalable, fully automated urinalysis solution that reduces manual reviews to 4% and holds up to 190 samples simultaneously. The system used artificial intelligence (AI) to speed processing time by automatically classifying particle types in urine by isolating and identifying them. It also includes a screen that technicians can use to access a guide with key references. That feature helps them shorten a learning curve that can accompany getting to know any new system.
Automation for urinalysis is also advantageous for facilities that regularly process large numbers of specimens that are usually normal. Automated features can minimise the number of lab technicians needed to handle the samples and testing equipment. Staff members will be notified of abnormalities, but they can focus on other duties.
Patients may get urinalysis ordered to check for health issues like diabetes and urinary tract infections. People with suspected or known substance misuse may have urine screens to check for certain drugs, too. The urinalysis is so commonly performed that any efforts to make it more efficient are welcome. Automation can make substantial progress in this area.
Addressing the issue of unnecessary testing
Ordering the appropriate lab tests at the right times can ensure patients get faster diagnoses and are put on the correct courses of treatment. On the other hand, giving people tests they don't need puts extra burdens on lab staff. It can also frustrate patients by lengthening their overall diagnoses and treatment timelines.
However, automated lab testing can target unnecessary testing problems. One possibility is computerised provider order entry (CPOE) systems that work with clinical decision support tools built into an electronic health records system. CPOE technology uses automated algorithms to flag users about potential duplicate tests.
A system with CPOE might send an alert that appears in a person's electronic health record if they have a certain test more than once within a particular timeframe. In that case, automation works in the background, minimizing the likelihood that a physician orders a lab test someone does not need.
In another example, researchers developed an AI algorithm that could predict how likely it was that a person's blood test would come back normal. Doctors often repeat tests before proceeding with a particular treatment to be reassured. However, using the algorithm could significantly cut the need for that redundancy.
There's a way to make testing more efficient if someone needs another one, provided there's a blood draw involved. Researchers at Rutgers University made a robotic device that automates taking someone's blood and handling some parts of the associated analysis.
Accelerating COVID-19 testing
Automated lab testing also plays a major role in helping countries curb the spread of COVID-19. Polymerase chain reaction (PCR) tests help quickly identify people with symptoms so they can isolate for the recommended number of days while they remain contagious.
The United Kingdom's National Health Service (NHS) began using an automated system for processing PCR tests. That approach allowed the organisation to achieve better scalability when under the pressure a worldwide pandemic causes.
The machine consolidates 90% of testing on one platform, resulting in less overall hands-on time from lab technicians. It's also a good solution for smaller labs that want to scale up their operations without significantly expanding the size of their labour forces.
Many people initially overlook the link between individual health and the health of a whole community. However, the COVID-19 pandemic was a strong reminder of that connection. If a person was ill and contagious without realizing it, they could quickly spread the virus to dozens of others by merely going about their daily lives and activities.
Fortunately, automating some of the most time-consuming parts of PCR testing can equip labs to process more tests and get people their results faster. That means there's a lower chance of them passing the virus to so many others.
These examples highlight why lab managers often find it worth pursuing automated lab testing options and improving workflows. Automation is not the best choice for every situation, but it can pay off when used strategically.
Pic: Ivan Samkov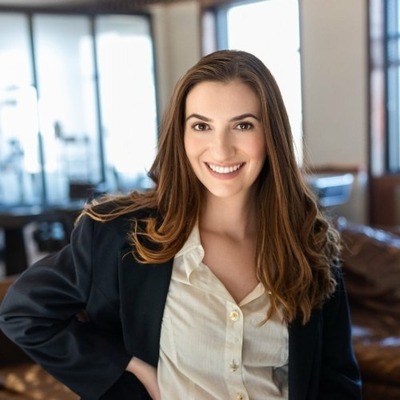 Author: Emily Newton is the Editor-In-Chief of Revolutionized, a magazine exploring innovations in science and industry that shares ideas to promote a better tomorrow.