Supporting Carers in the workplace
Five million people juggle care responsibilities with work in the UK alone. Ruth Watson explains the challenges faced by carers in the workplace, many of whom do not even realise they are carers, and why it is essential that employers consider the needs of this group.
…carers are usually super-heroes juggling a number of demands. They need looking after!
A carer is anyone, who looks after a family member, partner or friend who needs help because of their illness, frailty, disability, a mental health problem or an addiction and cannot cope without their support. There are currently one in eight adults (around 6.5 million people) acting as unpaid carers in the UK (CarersUK). Five million people in the UK are juggling caring responsibilities with work – which equals one in seven of the workforce. There is also an increasing prevalence of 'sandwich carers' (2.4 million in the UK) – those looking after young children at the same time as caring for older parents. Given that the significant demands of caring mean that 600 people give up work every day to care, it is crucial for employers to consider the needs of this group.
Challenges faced by carers
Carers can be supporting a family member or friend for very different reasons - from mental health difficulties to physical disability. This means that the roles and responsibilities carers have to provide, varies widely. They can range from help with everyday practical tasks such as getting out of bed and personal care, to emotional support such as helping someone cope with a mental illness.
Often the carer needs to regularly liaise with a number of other agencies – GP, hospitals, paid carers, respite care – to maintain the best care package for their loved one. The person they are caring for, may also fluctuate in relation to how unwell they are / what they need – meaning that there may be emergencies which the carer cannot predict.
How might carers be feeling?
It takes carers an average of two years to identify themselves in this role, so employees may not actually recognise the caring role they have. It can be difficult for carers to see their caring role as separate from the relationship they have with the person for whom they care, (e.g., parent, child, friend).
Being a carer can be a very positive and rewarding experience, but carers often report a range of emotions, including feeling anxious / worried, stressed, exhausted, isolated, or guilty. How the carer feels, will be affected by the demands they face, and also the support they have.
Why employers should look after carers
We know that increasing hours of unpaid caregiving can have a negative impact on the physical and mental health of carers. This may therefore affect both their caregiving role, and career. By looking after carers, employers can retain those highly skilled and experienced staff who are also carers. A workplace which supports carers, is likely to notice reduced staff stress, increased staff morale and lower sick leave.
An ageing population with improved life expectancy, means that there will be more carers, delivering care for longer. Supporting carers to continue their hugely important role, is also important for the economy - carers save the UK £132 billion per year.
Supporting carers
Carers UK (2019) asked workers who were juggling care, what were the most helpful interventions from employers:
89% said a supportive line manager
88% said flexible working
89% said additional paid carers leave of between 5-10 days.
Dementia Carers Count is a charity supporting unpaid family carers of people with Dementia - currently 700,000 families in the UK. The charity has recently launched its Virtual Carers Centre, containing a wide range of support and information for family dementia carers.
Ten ways employers can help carers
Here are some suggested changes that employers can make:
1. Create a dedicated carer policy, which formally recognises the needs of carers in the workplace.
2. Get to know your employees – this will allow you to identify those who do not identify themselves formally as carers.
3. Spend time listening to and trying to understand the caring role your employee does. This will give you a much better idea about what support you can suggest.
4. Consider the culture within the workplace - do staff feel safe enough to be honest with their manager, about their caring responsibilities? Creating a culture which supports and values carers, can prevent them feeling isolated in the workplace.
5. Are there enough conversations which normalise the complex roles and needs of working carers? A carer network may be a good way to do this.
6. Think about any barriers there may be, for carers needing to work flexibly. For example, are they able to answer emergency calls during meetings?
7. Encourage carers to take care of their physical and mental wellbeing.
8. Distribute any helpful resources. All carers are entitled to a formal carers assessment via social services.
9. There will soon be a change in statutory entitlement, which means working carers have the right to a week's unpaid leave and the ability to request flexible working from the moment they start their employment.
10. Recognise that carers are usually superheroes juggling a number of demands. They need looking after!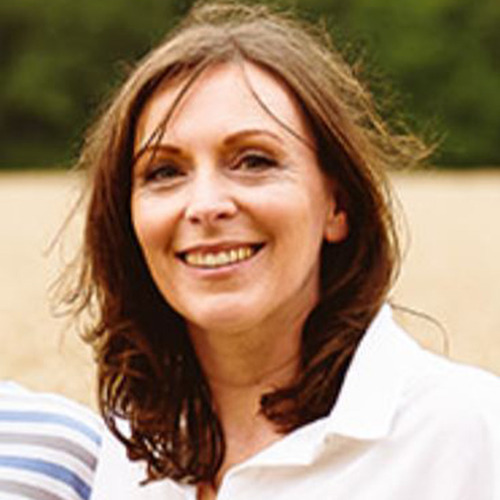 Author: Dr Ruth Watson is a Consultant Clinical Psychologist working with Dementia Carers Count, dementiacarers.org.uk