New Levelling Up white paper highlights research and innovation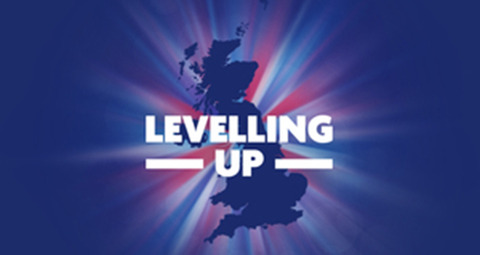 Academics and business experts respond to the Government's new levelling up agenda, as outlined in a recent white paper, which places research and innovation firmly in the centre of it's new strategy. Plans to introduce three new Innovation Accelerators is applauded.
Research and innovation is rightly central in the Government's levelling up agenda, says the National Centre for Universities and Business (NCUB). This is in response to the flagship Levelling Up White Paper published on 2 February and unveiled by Levelling Up Secretary Michael Gove. This document sets out a plan to transform the UK by spreading opportunity and prosperity to all parts of it which includes the introduction three new Innovation Accelerators. The Innovation Accelerators aim to three create major, globally competitive centres for research and innovation.
Dr Joe Marshall, Chief Executive of NCUB said: "It's positive that the Levelling Up White Paper recognises that research and innovation is central to the UK's long term economic, social and environmental wellbeing. Together, universities and businesses across the country are delivering world class innovations and contributing to their local communities and regional economies. We applaud the Government for recognising the central role and important role that research and innovation plays in our future growth, right across the UK."
Marshall continued: "Today's White Paper recognises that our research base will be a key building block to drive real change across the UK. NCUB has long called on the Government to establish a network of 'Innovation Collaboration Zones' across the UK to help the country level up. The announcement of these three new Innovation Accelerators is therefore particularly welcome. However, the devil will however be in the detail especially around their selection, the expected impact and benefit but also where future ones will be located. What is clear is that the research and innovation that our universities and businesses deliver, is vital to building stronger places and is central to driving growth and opportunity."