Liquid biopsy for solid tumour research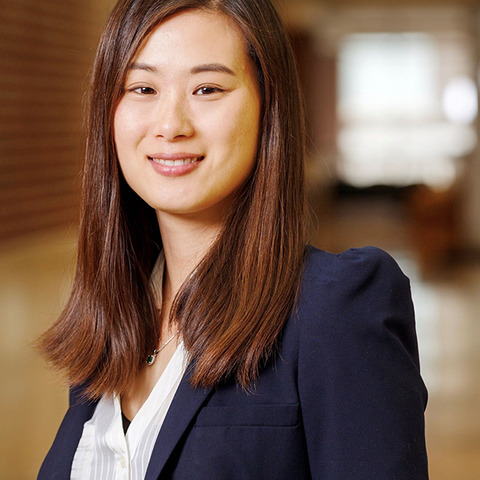 Liquid biopsy is becoming more and more promising for solid tumour research, detection and surveillance. Here, Lab News asks Dr Han Wei what liquid biopsy is, the advantages and challenges associated with this method, and its application in the lab.
The term 'liquid biopsy' is currently used to describe the analysis of cell-free DNA (cfDNA) in connection with identifying tumour characteristics.

Dr Han Wei, Beckman Coulter Life Sciences
Q: What is liquid biopsy and what are some of its advantages over other biopsy methods?
A: Liquid biopsy refers to a test done on a blood sample, or other body fluid samples such as saliva, urine, and cerebrospinal fluid, to look for pieces of DNA from tumor cells in the blood. The term 'liquid biopsy' is currently used to describe the analysis of cell-free DNA (cfDNA) in connection with identifying tumour characteristics.
For diagnostic purposes, tissue biopsy has been the gold standard1-3; however, it is considered an invasive procedure and presents the potential risk of excessive bleeding, infections, and surrounding tissue damage. Additionally, it is feasible only when the mass becomes detectable. Liquid biopsy, on the other hand, provides a sampling alternative to assess individual physiological or pathophysiological processes with non-invasive or minimally invasive methods, and is easily repeatable. Because tumours are also heterogeneous, meaning that cells can vary from location to location within the tumour, tissue biopsy can provide only part of tumour profiling, which may be limited. This means liquid biopsy can offer a more holistic view of cancer.4-5
Q: Can it be used both to detect and monitor cancer over time?
A: The aim of cancer detection is to screen for the earliest premalignant genetic change in an otherwise healthy individual. Unfortunately, it is not practical to perform tissue biopsy when there is no solid clinical indication (e.g., symptoms or bloodwork). Liquid biopsy provides a promising avenue for cancer screening through routine blood draws or urinalysis. Because early detection is one of the most critical parts of cancer care, monitoring for cancer in regular intervals using liquid biopsy at routine appointments is very promising.
Additionally, cancer monitoring, or post-treatment monitoring, is another application for which liquid biopsy shows a lot of promise.6-8 'Minimal residual disease' is when cancer cells persist in the body even after treatment. These cells can't be detected with imaging, and are considered a key cause of cancer and recurrence. Using liquid biopsy for minimal residual disease in leukemia is relatively common, but using it to detect solid tumours is less developed. That said, there has been an increase in research devoted to solid tumor detection with liquid biopsy. Some companies are even marketing liquid biopsy assays for both leukemia/lymphoma and solid tumour surveillance. With this type of periodic monitoring, a better or more personalised treatment strategy can be applied, and its success monitored in a very specific way.
Q: How is liquid biopsy done in the lab, and what are some of the challenges that life sciences companies are trying to solve?
A: In general, the collected blood samples are sent to a lab, where the researcher first centrifuges the blood to remove unwanted cellular components -- such as blood cells and genomic DNA (gDNA) -- and obtain plasma. The plasma is ready for cfDNA extraction, or it can be stored for future use. Once the cfDNA is extracted from the sample, quantification and sizing can be analysed. Depending on the goal of the research, specific DNA sequencing methods can be applied.
There are several challenges that life sciences companies are trying to solve regarding cfDNA-related research. The biggest challenge, in my opinion, is that the amount of cfDNA is extremely low. There are about 1-50 ng of cfDNA in 1 mL of blood. Among the cfDNA, the total amount of circulating tumor DNA (ctDNA)—the DNA released from necrotic or apoptotic tumor cells—might make up as little as 0.01% of the total cfDNA. Because of this, cfDNA extraction efficiency could affect the accuracy of the liquid biopsy assay. My team and I have worked on developing more effective extraction methods for research, including a magnetic bead-based extraction method that uses beads with a novel material composition and surface chemistry that offer a high cfDNA recovery rate. In addition, the performance remains consistent even when handling a large volume of plasma input (such as 5 mL).
Q: What techniques are most effective for streamlining workflows?
A: There are different ways to extract cfDNA from blood samples. Currently, two primary commercially available methods on the market are the column-based method and magnetic bead-based method. The bead-based method mentioned earlier also has some advantages when it comes to streamlining the workflow—one of these is high flexibility of input sample volume and the ability to scale reagents based on input. The other advantage is automation, which reduces the risk of human error and minimises variation in the extraction step.
Q: Where do you see liquid biopsy going in the future? How can medicine, the biopharma industry, and others collaborate to create new applications moving forward?
A: A great deal of effort has been dedicated to identifying biomarkers associated with early cancer detection, which is extremely important for achieving the best treatment outcomes. It is a fascinating research area with a lot of potential, and new developments are making testing more accurate and user-friendly, so I believe we will see more and more attention to using cfDNA and liquid biopsy as a tool for cancer detection in the future.
There are considerations, however, that we should be aware of and account for, which interdisciplinary work can help address. Any assay that deploys for population-wide screening needs to be highly specific and take into account nuances of the human body and normal aging, along with other demographic factors. For instance, individuals can develop a known cancer-associated mutation with age, but may never develop cancer. So, an assay that uses premalignant genetic alterations from cfDNA as an early cancer indication could provide false-positive results if this isn't taken into account. Partnerships between biopharma, medicine, and other disciplines are essential, since they combine knowledge across fields and ensure that testing protocols are sensitive, nuanced, and streamlined—and deployed in ways that will reduce risk and maximize benefits to the patient.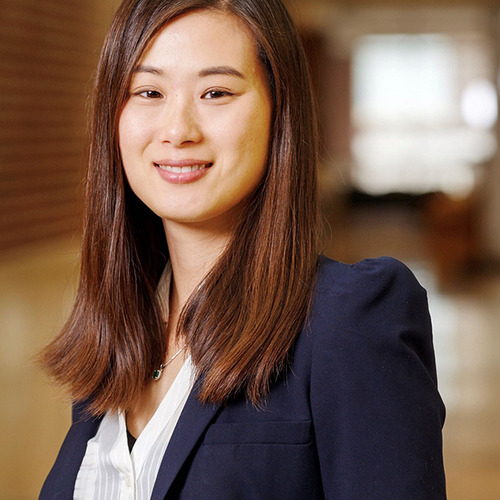 Author: Dr Han Wei, Market Development Scientist at Beckman Coulter Life Sciences
References:
Tissue vs Liquid Biopsies for Cancer Detection: Ethical Issues. J Bioeth Inq. 2019 16(4):551-557. doi: 10.1007/s11673-019-09944-y.
Liquid biopsy in hepatocellular carcinoma: circulating tumor cells and circulating tumor DNA. Mol Cancer. 2019 18(1):114. doi: 10.1186/s12943-019-1043-x.
Liquid biopsies in pancreatic cancer. Expert Rev Anticancer Ther. 2019 19(10):869-878. doi: 10.1080/14737140.2019.1670063.
Liquid Biopsy-Based Biomarkers of Treatment Response and Resistance. Cancer Cell. 2020 37(4):485-495. doi: 10.1016/j.ccell.2020.03.012.
Liquid biopsy utility for the surveillance of cutaneous malignant melanoma patients. Mol Oncol. 2016 10(3):450-63. doi: 10.1016/j.molonc.2015.12.008.
Liquid biopsy and minimal residual disease - latest advances and implications for cure. Nat Rev Clin Oncol. 2019 16(7):409-424. doi: 10.1038/s41571-019-0187-3.
Liquid biopsy in breast cancer: A comprehensive review. Clin Genet. 2019 95(6):643-660. doi: 10.1111/cge.13514.
Detection of Minimal Residual Disease Using ctDNA in Lung Cancer: Current Evidence and Future Directions. J Thorac Oncol. 2019 14(1):16-24. doi: 10.1016/j.jtho.2018.09.022.