Astrophotography: new tech for the 'New Astronomy'
Space tourism remains out of reach for most, but Laurent Marfisi looks at how smart telescopes, astrophotography, the New Astronomy movement, and the New Space industry are helping amateur astronomers get closer to the heavens than ever before
With innovative optics and autonomous field detection, veteran and newly-inspired stargazers can now view deep-sky objects — like other galaxies — from their own backyard at the push of a button.
This summer, four billionaires and their acquaintances flew to space. In the years to come, a host of well-funded space tourists will follow. Enjoying space up-close is now a real option for civilians, or at least those with immense wealth. Some are calling this burgeoning scene the New Space industry. And the true space fans — the stargazers, the amateur astrophotographers, the everyday lovers of the cosmos — won't be left behind. There's another fast-growing space movement arriving on the scene: New Astronomy. And it's for everyone.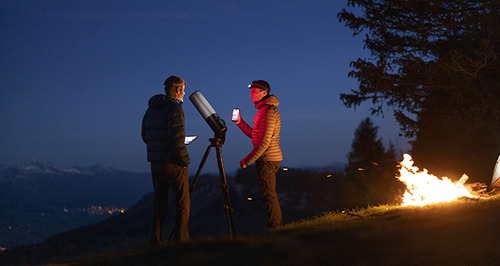 New tech for New Astronomers
SpaceX, Virgin Galactic and Blue Origin aren't the only ones with cool new tech. Innovations in consumer telescopes are making high-quality, easy-to-use equipment available to everyone who looks up at the night sky in wonder.
Smart telescopes are at the core of this revolution. With innovative optics and autonomous field detection, veteran and newly-inspired stargazers can now view deep-sky objects — like other galaxies — from their own backyard at the push of a button. A smart telescope can automatically calibrate its position, while linked apps guide observers towards the best viewing targets for any location on any evening, pointing the telescope in the right direction. Setting up, orienting the scope, and finding observing targets is no longer a barrier; a smart telescope does it for you.
Object targeting
Automatic light pollution filters can also pierce the bright city lights that once obscured most viewing targets. And low light sensors detect light from even millions of light-years away, digitally accumulating into a clearer image than a traditional consumer telescope eyepiece could provide. Deep-sky objects like nebulae, galaxies and star clusters almost instantly come into clear, colourful view, either on a digital eyepiece or even an app on your phone. Taken together, observing the cosmos has never been simpler or more rewarding, which is why it's attractive to newcomers. As telescopes become more digital, new opportunities opens up for sharing. As the faint light from distant objects accumulates, it can be streamed live on multiple screens for people to see all at once.
Astrophotography and super imaging
Astrophotography is easier, too. All-in-one products are making taking pictures of deep-sky objects accessible to all. Once captured, people can easily share their observations on social media with friends and other space fans the world over. And when members of the New Astronomy community come together and link their telescopes to make simultaneous observations of the same deep-space object, the results are incredible. The Unistellar community recently did this with the Meisser 87 (M87) galaxy, home to a supermassive black hole. Dozens of citizen astronomers' observations were combined to create a "super image" — a more detailed look than any single person could have observed. The M87 super image was so clear, it even resolved the relativistic jets that shoot out from the famous black hole thousands of light-years into space.
Citizen science astronomy networks
Amateur astronomy has always been a fun and rewarding hobby, but today it also increasingly lets community members contribute to scientific research. Dozens of citizen science projects led by astronomers at NASA, ESA, the SETI Institute and more are already reaping the benefits of increased interest from home observers with smart telescopes.
Observers in the Unistellar Network, armed with eVscopes, are capturing asteroids to offer astronomers new information about their size, shape, and distance. Citizen astronomers have even made observations of asteroids that NASA's recent Lucy mission will target, providing mission-critical information about the position and size of asteroid Orus. Observations from backyard astronomers are also helping scientists at the International Astronomical Union's Minor Planet Center studying planetary defence. They're tracking near-Earth asteroids whose paths might one day cross ours. Citizen astronomers from the Unistellar Network have submitted over 800 observations of these asteroids that researchers can use to keep our planet safe. And just last year, two citizen astronomers an ocean apart teamed up to observe a potential exoplanet, TOI 2031.01. Bruno Guillet in France, and Justus Randolph in the US, both noticed that an object recently flagged by NASA's Transiting Exoplanet Survey Satellite was due to pass in front of its star — a prime observing opportunity for us on Earth. However, neither citizen astronomer could catch the entire event themselves because the exoplanet candidate would sit beyond their horizon for half the observation window. But the two connected through their citizen science network and put together plans for a combined observation. Together, they confirmed that the object was indeed a planet, an achievement reserved for professional telescopes until relatively recently.
The democratisation of space
We're witnessing a cultural and scientific paradigm shift. New Astronomy is opening up this hobby to first-time telescope owners perched on apartment balconies in light-polluted cities.An ever-larger amateur astronomy community can indulge their deep interest in observing and understanding the universe, while contributing to scientific knowledge. This is the future: Not space tourism for the privileged few, but a democratisation of space exploration for many.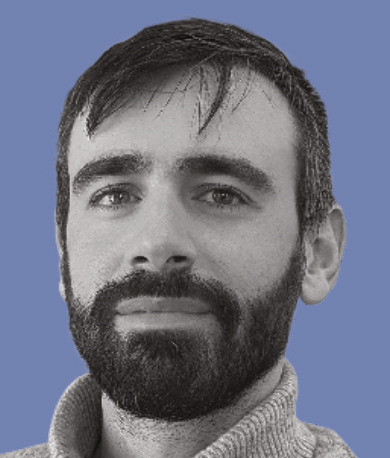 Author: Laurent Marfisi is CEO at Unistellar unistellaroptics.com