Food forensics: how AI can smell authentic olive oil
Extra virgin olive (EVO) oils are highly complex. Here, Prof Chiara Cordero discusses the application of an AI smelling machine to analyse, qualify, categorise, and authenticate olive oil and counteract fraud in order to protect independent European farmers and businesses
The aim of our work is to establish robust methodologies for the chemical qualification of EVO oil in terms of sensory features including positive attributes, but also in terms of odorants that are responsible for defects and spoilage.
As specialists in Gas Chromatography (GC) technology on volatile organic compounds, olive oil is one of our key applications and we are currently using the latest innovations for 'food forensics', to qualify and quantify olive oil.
Food forensics - analysing and authenticating olive oil
Around nine years ago, our team started analysing olive oil volatiles with comprehensive two-dimensional gas chromatography (GC×GC) coupled with mass spectrometry (MS). At the time, we faced extraordinary complexity and challenges, mostly related to the very variable volatile components in oil. Now, we have many different instrumental solutions and investigation tools capable of exploring the complexity of extra virgin olive (EVO) oils whilst answering crucial questions about quality, sensory profile, and authenticity.
The aim of our work is to establish robust methodologies for the chemical qualification of EVO oil in terms of sensory features including positive attributes, but also in terms of odorants that are responsible for defects and spoilage.
Why is classifying olive oil important?
As well as being the biggest consumer of olive oil, the EU is also its biggest producer, supplying roughly 67% of the world's olive oil [1]. To protect independent European farmers and businesses, many official methods for categorising olive oil help businesses to label and advertise their products correctly and support fair trade while counteracting fraud. This protects the reputation of businesses and the end consumer. In the EU, we employ strict regulations to classify olive oils and to apply the additional qualification of 'Extra Virgin'. This type of olive oil is physically extracted without any chemical processes. It must comply with specific requirements in chemical composition – e.g., free acidity, presence of trans-isomers, and presence of conjugated dienes and trienes [2]. It should also have no perceivable sensory defects.
If the olive oil does not meet these strict sensory criteria, first introduced in 1991, it cannot be labelled as 'Extra Virgin', therefore impacting its price and commercial quality.
Sensory evaluation of olive oil
High quality olive oil is in high demand for several reasons, not only because of its nutritional value, but also its sensory characteristics. According to research, food aroma is what dominates our sensory perception – it is considered that ~80% of a product's flavour is dominated by aroma [3].
Sensory evaluation of olive oil is still performed in person by a panel of trained tasters whose job it is to label the product either Extra Virgin, Virgin, or Lampante Olive Oil based on their evaluation of the organoleptic attributes. Negative attributes that the sensory panel taste for, provided by the International Olive Oil Council (IOC), either by olfactory or gustatory sensation, include defects such as abnormal fermentation, musty, rancid, cooking effect, soapy, metallic, earthy, winey-vinegary,) as well as overall fruitiness, bitterness, and pungency of the olive oil. [4]
However, this manual process can be time consuming and expensive. Sensory panels are complex to train and keep up to date, and from a practical point of view, these panels cannot test all samples from a mass set.
The idea behind the development of the Artificial Intelligence Smelling Machine is to give more objective support to the labelling process of EVO, through instrumental methodologies as sensitive and selective as our nose. The AI Smelling Machine is based on the principles of sensomics [5], the study of molecular compounds relating to the sensory perception of food. Through approaching accurate quantitation of potent odorants in olive oil in this way, we provide a useful analytical tool to make decisions and eventually support the sensory panel activities.
How the AI Smelling Machine works
The AI Smelling Machine is a highly automated, multidimensional method capable of performing comprehensive chromatographic fingerprinting of the complex fraction of high quality extra-virgin olive oil.
Separation techniques like GC×GC are fundamental in obtaining accurate and detailed 'fingerprints' with 'single-analyte' resolution capabilities. The composition of the fraction can be obtained by the improved chromatographic resolution provided by the combination of two-separation dimensions in a single analytical step. High method sensitivity is achieved by band compression in space provided by (thermal) modulation. The platform we have adopted allows us to combine fully automated volatile odorant isolation by headspace solid-phase microextraction (HS-SPME) with separation and detection by GC×GC-MS/FID. This fingerprinting method enables us to identify the key odorants; volatile compounds that react with human odour receptors enough to register in the brain, and off-odorants (validated by sensomics [6]), ultimately capturing the product's olfactory code the same way as it is done by a nose.
Concrete evidence of authenticity and quality
In the context of food authentication, this approach provides concrete evidence of authenticity and quality, helping government agencies and producers in fraud counteraction and product valuation.
Food has to be safe and compliant with regulations in terms of composition and labelling; moreover, it has to match quality standards and sensory expectations. In my opinion, modern measurement techniques inspired by omics approaches, and based on multidimensional analytical platforms, are more likely to offer better answers to the complex questions faced by today's global food market.
If we can extract reliable and robust information to answer many of these key-questions with one measurement, we can play a role in protecting food quality standards. In turn this helps support the introduction of new process and technologies and promotes innovation in the strategic field of food design and sustainable production.
For more information about the AI smelling machine and the classification of Olive Oil, please read 6: Stilo, F. et al, (2021) Journal of Agricultural and Food Chemistry, 69(31), 8874-8889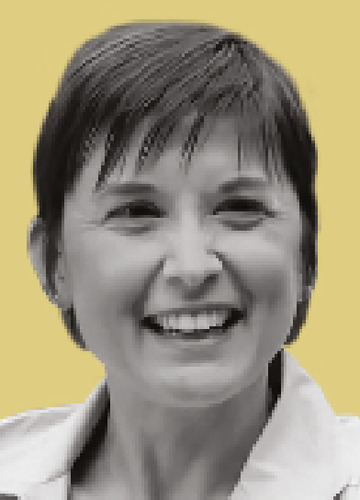 Author: Prof Chiara Cordero is Professor of Food Chemistry at University of Turin agilent.com
References:
[1] Olive oil | European Commission (europa.eu)
[2] Commission Regulation (EEC) No 2568/91 of 11 July 1991
[3] Spence, C. Flavour 4, 30 (2015). https://doi.org/10.1186/s13411-015-0040-2
[4] Bendini A, Valli E, Barbieri S, Toschi T G. Sensory Analysis of Virgin Olive Oil, IntechOpen Book Series, 2012 Feb 1 doi: 10.5772/29650
[5] Nicolotti L, Mall V, Schieberle P. J Agric Food Chem. 2019 Apr 10;67(14):4011-4022. doi: 10.1021/acs.jafc.9b00708
[6] Dunkel, A., Steinhaus, M., Kotthoff, M., Nowak, B., Krautwurst, D., Schieberle, P. and Hofmann, T. (2014), Angew. Chem. Int. Ed., 53: 7124-7143. https://doi.org/10.1002/anie.201309508