Diagnosing exotic animals
From one of the UK's leading veterinary diagnostic laboratories specialising in an array of exotic animals, Mary Pinborough discusses the joys and pitfalls of working with exotic animals and how species diagnostic testing differs from human analysis
Diagnostic testing of animals varies considerably when compared to human counterparts.

Our independent veterinary diagnostic laboratory was founded 16 years ago following the unforeseeable closure of the laboratory where we were working previously. Being passionate about all animals we wanted to revolutionise animal diagnostics and provide a service that was quick, reliable, and accurate. We set out to conform to the same external and internal quality controls as used in human diagnostics and have received a lot of help and assistance along the way, for which we are eternally grateful.
Diagnostic testing of animals varies considerably when compared to human counterparts. We specialise in exotic species due to our expertise and unique testing equipment, which is designed for tiny samples. But we also test companion animals, primates, farm, and zoo species. Sample collection can, of course, be challenging. Ideally if you are comparing results then a follow up sample should be obtained at on consecutive days at the same time.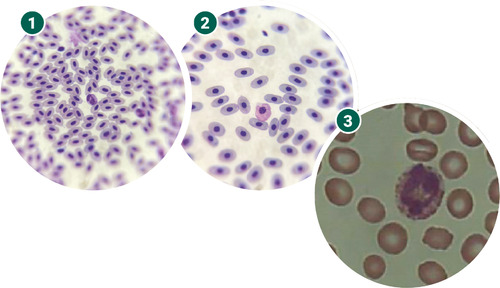 Differences across avian (1), reptile (2), and rabbit (3) red blood cells
Blood collections can be traumatic due to the need to restrain the subject, which can increase stress. All blood collection tubes are designed for normal human erythrocytes - typically biconcave discs with no nuclei. Birds and Reptiles have nucleated red cells and many animals have varying different shaped erythrocytes, which means you have to learn effects of the anticoagulants before you can make an accurate film comment. In some instances, there are also considerable diurnal differences. For example, rabbits.
There are no animals - exotic or otherwise - that we would not attempt to test. The biggest problem is working out what a normal range for a healthy subject should be. It can be hard to find the minimal requirement of 30 healthy individuals of that same species, living in the same conditions, from which to draw samples to determine a normal range. We carry out a lot of this research ourselves. For example, we managed to get crocodile ranges over a four-year period thanks to Crocodiles Of The World allowing us access to their large living collection as they matured.
We do supply free containers for samples but they're often neglected if not conveniently to hand in the field. So, we see a variety of interesting replacements. A common solution is a glove, turned inside out after having been up the rear end of a bovine. We have also been gifted faecal samples in jewellery boxes… and to this day, I still wonder how someone managed to get bird poo into glass bottles.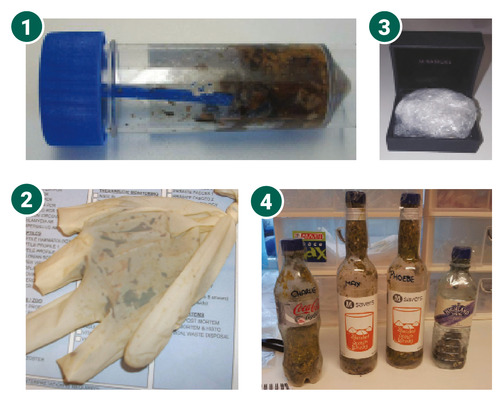 Faeces samples in the correct container (1), a glove (2), a ring box (3) and plastic bottles (4)
Physiologically all birds are similar, the main difference being dietary and housing. Reptiles differ as temperature, housing and feeding requirements for each species are different. Tortoises are probably the most neglected and misunderstood animals. They are often kept outside and fed an unsuitable diet, with access to everything in the garden such as bird food, and fertilisers. Those that require hibernation should be temperature controlled, checked for parasites, and starved prior as vegetable fermentation in the gut produces gas which is painful and can perforate internal organs. Ornamental fish are also prone to numerous infections, usually related to the water quality or viral / parasitic invasion.
There is ongoing research around individual species requirements. The popularity of exotic animals has significantly increased, to include arachnids, such as tarantulas and scorpions, snails, and numerous other invertebrates. This has introduced a whole new set of challenges in terms of specimen collection, treatment and knowledge. Their response to recognised treatments is unknown or vastly misunderstood, and the number of exotic vets willing to attempt treatment of these species are few and far between.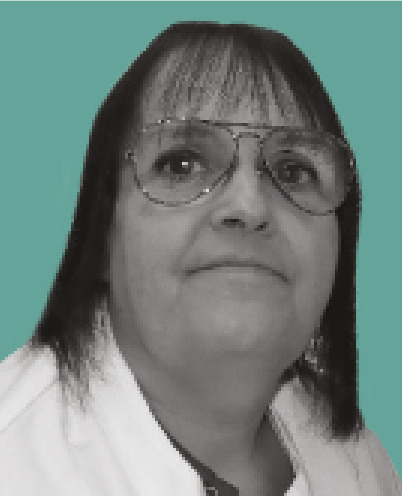 Author: Mary Pinborough is Technical Services Director at Pinmoore Animal Laboratory Services (PALS) palsvetlab.co.uk