Laboratories: sustainable design and operation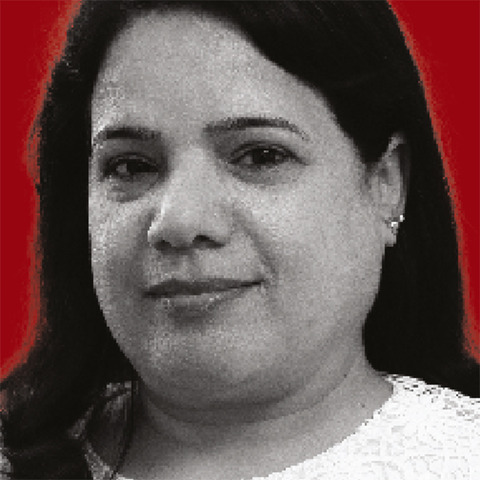 Sustainability is everyone's responsibility. Dr Manisha Kulkarni discusses why laboratory environments, by nature, consume high levels of energy and how energy efficiency and environmental impact can be tackled through small, everyday actions...
Laboratories are highly energy-intensive spaces, 3 to 5 times less energy efficient than offices and for valid reasons. Many laboratories handle hazardous micro-organisms or toxic chemicals, solvents or radiation that can cause severe harm to users, the community, and the environment. Controlled environments are needed to improve safety, maintain product and research quality, and provide comfort, which in turn increases energy consumption.
According to Howard Zinn, "We don't have to engage in grand, heroic actions to participate in change. Small acts, when multiplied by millions of people, can transform the world." We can, instead, focus on the small, everyday actions which can make existing laboratories sustainable and minimise their environmental impact.
When designing labs, it is important to understand any laboratory's current and future research goals, processes, regulatory needs, waste generation and disposal methods. Contractors undertaking lab design and delivery should understand their clients' scientific focus and underlying nuances so as not to under- or over-specify the engineering controls. Under specifying could make labs unsafe, uncomfortable to work in, or affect the quality of sensitive products such as electronic parts or cell lines. Over specifying the requirements may lead to expensive capital and running costs making them inherently unsustainable. As Hans Hofmann once said, "The ability to simplify means to eliminate the unnecessary so that the necessary may speak."
Laboratory Operations
Daily laboratory operations can be made sustainable by adhering to the following tips:
Keep fume cupboard sashes down whilst in use and switch off when not needed
Minimise the use of environmentally hazardous solvents and replace them with greener alternatives
Moderate the use of disposable gloves and plastic consumables
Recycle common solvents and create an appropriate waste management strategy
Increase 80-degree freezer temperatures by 10 degrees to reduce the energy consumption without affecting product quality
Run autoclaves and glasswashers only when full
Leverage water recycling and on-site waste disinfection to prevent unnecessary transportation
Purchase lab equipment with a good energy rating and sustainable design
Regularly maintain and service lab equipment
Regularly check for gas/ water leakage, monitor VOCs (volatile organic chemicals)
Finally, we firmly believe that sustainability is a continuous process and opportunities should be explored and embedded in every activity.
Author: Dr Manisha Kulkarni is Head of Science & Technology, Bulb Interiors, bulbinteriors.com