Unlocking the Chinese R&D Puzzle Box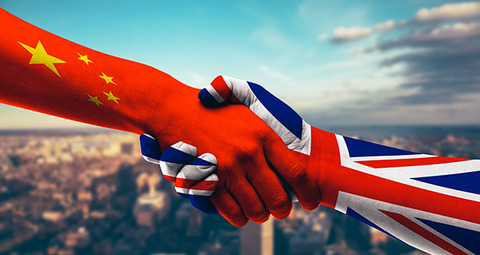 China is the world's second largest drug market after the US and is predicted to take a 30% share of the global market by 2023 [1,2]. With changing demographics and increasing wealth, Chinese citizens are demanding more from their healthcare. Benoit Bouche asks what this means for the international pharmaceutical industry and the nature of R&D, and what the benefits will be for early actors?
While the Chinese pharmaceutical industry has tended to be domestically led and largely insular, with 82 of the top 100 Chinese pharmaceutical companies domestically funded, the signs of heightened international involvement are emerging as many global pharmaceutical companies expand their investment.
Over 1.4 billion people call China home – and the nature of this behemoth population is in flux. The country is experiencing major demographic shifts with declining birth rates, a burgeoning ageing population, and an expanding middle class3.4.
Each of these 1.4 billion people have unique healthcare needs that are rapidly evolving. Diseases typically associated with the west – chronic and non-communicable conditions such as heart disease and diabetes – are on the rise and tend to be more expensive to treat. Complementing this, is an ever-growing market of individuals demanding innovative western pharmaceuticals to manage their health, instead of traditionally holistic and/or Chinese medical approaches. Compounding these factors is a growing ageing population and the vast resources required to care for retired and elderly individuals. The resulting impact is a mounting healthcare expenditure in China, increasing from $55.5 billion in 2000, to $893.5 billion in 20183.
When it comes to R&D, China typically focussed on the development of active pharmaceutical ingredients and generics. Recently however, the discovery and development of innovative drugs is becoming a growing priority – with China boasting a pipeline of over 700 innovative molecules in 2020.5
All of this makes China an increasingly attractive prospect for international pharma, who have traditionally struggled to fully access the complex Chinese market. While the Chinese pharmaceutical industry has tended to be domestically led and largely insular, with 82 of the top 100 Chinese pharmaceutical companies domestically funded, the signs of heightened international involvement are emerging as many global pharmaceutical companies expand their investment. In fact, the majority of the top 20 global pharmaceutical companies now having manufacturing and R&D sites in the country.6
With new territory comes new challenges and opportunities
The National Medical Products Administration, (NMPA, formerly the Chinese Food and Drug Administration or CFDA), who manage the assessment and approval of medical products in China, require that trials of innovative products be conducted domestically and are representative of the Chinese population – including the recruitment of Chinese citizens into studies.7 As China's wealth and population expands and the need for more domestic trials increases, so does the pressure on the Chinese government to keep up with demand. If they cannot rely solely on domestic manufacturers for this, there will be a growing opportunity for international companies wishing to get a slice of the lucrative Chinese market, to fill the gap.
In addition to the market opportunity and potential health benefits to the Chinese population, this represents a fantastic opportunity to improve the global representation of clinical trials. A 2019 article in JAMA Oncology8 exposed the disparities in race reporting and diversity within cancer clinical trials, with Asian populations being the most under-represented population, accounting for just 3.1% of trial participants, compared to over 76.3% from white demographics. Given the sheer size of the Chinese population, it represents a substantial recruitment opportunity for trials that often face challenges in bringing Asian patients on board – particularly for non-communicable and chronic diseases.
Furthermore, clinical trials performed in China offer the chance to compare the results of these local studies with other markets – enabling nuanced insights as well as potentially raising the standards and quality of Chinese trials and facilities as they're compared with international research sites.
The need for in-market research activities has been further exacerbated due to the pandemic. Specialty testing and research capabilities from overseas can no longer be relied upon, due to recent guidance from the NMPA, which stipulates that samples must stay within Chinese borders.9 It is becomingly increasingly apparent that the pre-COVID-19 "business-as-usual" is unlikely to return. Instead, a "new normal" is anticipated, with China continuing to seek to advance domestic research capabilities long-term.
A distinct market requires a unique approach
The opportunities for international pharma in China are enormous. Success will come to those who recognise and embrace the unique nature of the Chinese market, rather than attempting to apply western methodologies.
Success in China requires a deep and nuanced understanding of, and expertise in, the domestic market. It is unlike any other in the world, and it must be treated in this way – as a distinct entity that requires a tailored approach. This includes understanding; how to conduct clinical studies in such a vast country and across a large population, the regulatory and ethical requirements of conducting studies here, and the need to build the right partnerships and access the right expertise.
Opening the door to China
As we have seen often during the pandemic, collaboration offers many benefits; shared resources, pooled knowledge, pushing creative thinking, improving efficiencies, and shrinking timelines for development and regulatory approval. However, if not carefully and strategically planned and established, it can also bring challenges including cultural mismatch, strategic misalignment, and breakdowns in communication. In this context, partners that understand the local, in-country nuance of China, as well as the nature of international pharma and R&D, will bring substantial value to those looking to unlock the Chinese market. With this insight in mind, a handful of organisations (including CROs) have been establishing themselves as early-actors and partners-of-choice for parties seeking to include China in their international programs.
This trend, coupled with the fact that expertise had not extended into the bioanalytical space, is something that we noticed at Nexelis. After an exhaustive study of the bioanalytical market in China, we identified what we feel is the best qualified company in terms of capacity and quality of services to support international clinical trials in partnership with Nexelis. JOINN Laboratories is one of the most experienced integrated CROs and the largest non-clinical CRO in China with professional teams of more than 1,500 employees across the country. Together we hope to offer a solution to pharmaceutical and biotechnology companies, and prestigious governmental and non-governmental institutions, who seek to include China in their international studies. Our goal is to enable our clients to continue to think global but have access to the expertise and on-the-ground resources to act local.
The partnership aims to offer international players high quality and consistent deployment in China via the transfer of technology from our sites to a fully bridged platform led by dedicated Chinese scientists and analysts, who will follow the same training and SOPs as their global Nexelis counterparts.
It takes a significant amount of planning and patience to understand and successfully navigate the Chinese market, down to the technical requirements for the validation of the assays used in a trial. Utilising the global expertise and sophisticated methodologies from international research (such as viral functional and biomarker assays, flow cytometry, cytokine staining and ELISA), whilst leveraging the existing expertise of a local partner within domestic labs and the Chinese clinical trial community, is incredibly valuable for international companies. This approach shortcuts the significant lead time usually needed upfront in establishing a clinical trial, effectively allowing international companies to "flip the switch" when it comes to trial set-up.
Trial capacity, and therefore progress for international companies, will also be accelerated as a result of access to local physical technologies, advanced facilities, resources, methodologies, assays and equipment. For example, having an extensive network of labs within China, with a centralised hub – such JOINN Laboratory's in Beijing – allows for efficient in-country testing.
Ultimately, identifying and partnering with the right local company in this way can mitigate the need for international companies to spend time and resources on building expertise and capabilities internally, shortening timelines and increasing savings.
Looking ahead to China's future state
Opportunities for the global healthcare community in China are vast, as innovators take advantage of the growing demand to bring novel products to Chinese people and support major improvements in health outcomes. Having spent time embedding ourselves in the Chinese research environment, we have learnt vast amounts from our journey to-date. Collaborating within China is a powerful lever for success and is an approach we're proud to have spearheaded.
Author: Benoit Bouche is CEO of Nexelis nexelis.com
References