Pandemic accelerates automation in the lab sector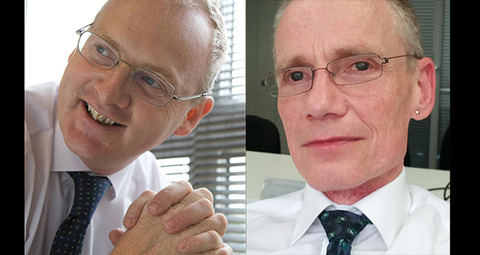 Laboratories are just one of the many businesses that were forced to adapt operations because of the coronavirus pandemic. While some QA/QC labs fared well, others that rely on collaborative output suffered. The result is an acceleration towards the adoption of technologies such as Laboratory Information Management Systems (LIMS). Here, Lab Innovations interviews LIMs experts Simon Wood and Tim Daniels about just how laboratories have responded.
Lab Innovations (LI): How has the nature of laboratory work changed due the COVID-19 crisis?
Tim Daniels (Tim): We saw two largely different approaches. Most of the specialist quality assurance and quality control (QA/QC) labs that we work with had continued to operate.
They may have carried out food testing or blood sample analysis. These labs adapted by staggering shift patterns for staff in the lab to ensure they could continue to abide by social distancing rules.
The second type of approach we saw was where labs were unable to adhere to social distancing, or they simply didn't have the automated systems that allowed them to work remotely. Many of the staff in these labs were furloughed and the testing had been sub-contracted to specialist labs. The results were then fed back and interpreted as required.
Simon Wood (Simon): While these QA/QC labs fared well enough, other types of labs that specialised in research and development (R&D) were hit harder. These R&D labs relied on collaboration and social interaction to operate.
Beyond the benefit of scientific serendipity that happens through a chance encounter with a colleague over coffee, or bumping into them in the corridor, scientists in small biotech research firms must be physically present in the lab to set up and run experiments, much of which cannot easily be automated or sub-contracted. They also typically work across organisations and collaborate internationally.
While these companies can work remotely to some extent — for example, to design molecules in-silico using a computer at home — the latter stages of these projects must be completed in a lab.
LI: Which tasks are more difficult, or cannot be carried out remotely?
Simon: Many of the samples that are collected in the field were more difficult to obtain. Take the water industry, for example. Samplers that have to go out to reservoirs, sewage and waste outlets and other taps in the field, had to physically collect the sample and then bring them back to the lab and transfer the samples for testing.
This is not a process that can be easily standardised for automation. Different tests may require bottles of different volumes, made from either glass or plastic to ensure the bottle material doesn't affect the analytical results. What's more, these bottles need to be washed and sterilised at the end of the testing cycle, ready to go out for the next batch of samples; still a surprisingly manual process.
There are also other instruments that require manual handling. Devices including gas chromatographs and mass spectrometers need to be periodically calibrated and maintained to ensure the accuracy and integrity of the data they produce. This maintenance is carried out manually by qualified staff and recorded for compliance purposes.
Tim: Within the lab, there are also other processes that are still carried out manually. While some labs have automated many of their liquid handling processes — and it is really large pharmaceutical companies that have done this — for the majority of labs it's still more cost effective to manually aliquot samples into smaller sampling tubes. If any further mixing or heating of these samples is required, this would typically require manual handling as well.
LI: What automated systems were laboratory staff relying on while working remotely?
Tim: For years we've seen slow progress in the automation of lab work. Even now, many labs rely on rudimentary, paper-based or spreadsheet-based methods of recording and sharing information. From a compliance perspective, most of the regulations can be met with paper systems.
Recently, however, there has been a growing move to automate systems; to meet the increasing complexity of modern labs, bring together fragmented processes and allow collaboration across teams and organisations.
Overall, COVID-19 has forced people to rethink their assumptions about automation.
LI: What role do LIMS play in advancing automation in the laboratory sector?
Simon: Laboratory Information Management Systems (LIMS) have been around for decades, but in the last few years they've become a central platform for many labs in bringing together many parts of their everyday work.
Using a LIMS system can be incredibly beneficial as it can bring further efficiency into the labs. By automating repetitive and time-consuming laboratory administration tasks, LIMS can give skilled technicians more time to complete valuable work and increase productivity. Automated systems like this also act as safeguarded as they can remind users when to carry out maintenance and calibration checks. Overall, this leaves less room for human error.
Beyond automation regarding administration tasks, LIMS is vital in managing large volumes of data quickly, securely and effectively. By using electronics to collect and store lab data and measurements – LIMS can increase accuracy and reliability due to its strict standards and tracking software. Not only will it reduce errors regarding data-handling, but it will also provide a higher throughput.
Finally, stability management systems included in LIMS can provide automated stability studies that can be utilised by a multitude of industries. By putting batches through tests, conditions and cycles specific to protocol, standard reports can be distributed to report on the stability and results of each batch. Some systems may also produce a projected shelf life trend analysis. This automation not only reduces implementation time but also the time of staff – further improving the efficiency within the labs.
The COVID-19 pandemic has shown the benefits automation can bring when the laboratory industry is willing to adapt to overcome large challenges. Whether utilised in a single step, or the entire workflow, automation can lead to efficiency.
Lab Innovations is the UK's largest annual trade exhibition dedicated to the entire laboratory industry and will be held from November 3–4, 2021 at the NEC in Birmingham. Find out more at www.lab-innovations.com
Authors: Simon Wood, Product Manager, and Tim Daniels, Marketing Manager at LIMS specialist Autoscribe Informatics