Inclusion and diversity given greater prominence in RSC prize reforms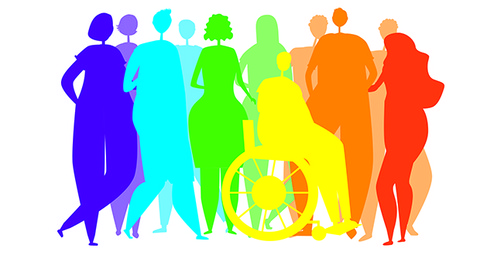 Efforts to make science a more inclusive and diverse place to learn and work are to be given annual recognition by the RSC as it will now expand the biennial Inclusion & Diversity Prize to be an annual accolade, offering a positive incentive for those working across the entire chemical sciences to join the efforts to achieve a positive, inclusive, and thriving community.
Efforts to make science a more inclusive and diverse place to learn and work are to be given annual recognition by the Royal Society of Chemistry (RSC).
The RSC has been an active voice in promoting greater equality and fairness in the chemical sciences, and has launched a suite of initiatives to remove the barriers that exist for under-represented groups.
Dr Helen Pain, CEO of the Royal Society of Chemistry, said: "Our recognition portfolio is one of the oldest in science and carries significant international prestige. When we conducted our review, we promised that our prizes should not only celebrate great science, but also recognise the leaders who go above and beyond to break down barriers in the chemical sciences and open up new and extraordinary opportunities.
"We hope that awarding this prize annually will further incentivise people and institutions to research and implement policies and initiatives that create a more inclusive community. It also celebrates amazing examples and provides inspiration on what we can all do to make science a more diverse – and ultimately more productive – environment."
The 2021 Inclusion and Diversity Prize was won by BlackinChem, a movement started in the US that reached around the world to celebrate Black excellence in chemistry and build a global community of Black chemists and their supporters. In previous years, the Prize has been awarded in recognition of individuals' work in the areas of teaching as well as disabilities.
Dr Ale Palermo, Senior Manager, External Relations at the RSC, said: "Equality, diversity and inclusion are key to ethical and successful science. By harnessing talent inclusively, science will go further faster. Diverse skills and perspectives are important, as scientists contribute to tackling global challenges and making life better for current and future generations.
"Since we launched our Inclusion & Diversity Prize in 2017, we have been honoured to recognise three extraordinary initiatives. In addition to celebrating the winners and their achievements, the prize also provides a showcase and inspiration for future nominees and for the community."
Applied to its own portfolio of 46 journals, a further 43 international scientific publishers have signed up to the RSC's scheme, covering more than 15,000 journals ongoing publications across the world, as well as one-off publications such as books and special reports.
Among those to have signed up for the scheme are some of the largest and most respected scientific publishers in the world, including SAGE, Elsevier, Wiley, BMJ Journals, the American Chemical Society Publications and Springer Nature.