IoT across the pharmaceutical supply chain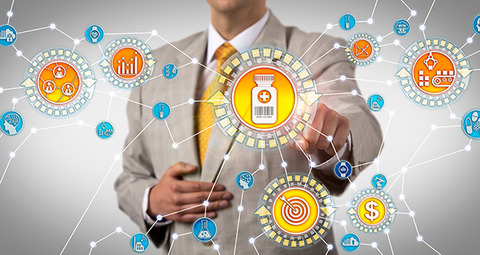 Following a challenging period of pharmaceutical supply chain disruptions caused by the pandemic, Emily Newton discusses how laboratories might tackle some of these issues and support managers through the novel technologies and transformative potential of the Internet of Things (IoT).
In the wake of massive supply chain disruptions caused by COVID-19, pharmaceutical and logistics executives are rethinking their approach to management. Resilience and flexibility have become important topics of discussion — and experts of all kinds are investigating new strategies that could help prepare the supply chain for future medical crises.
Novel technologies — especially the Internet of Things (IoT), artificial intelligence and big data analytics — have emerged as top potential solutions for creating a pharmaceutical supply chain that is safer, more efficient and increasingly reliable.
The current applications of IoT technology
IoT technology features networked devices that use the internet to send and receive data. These devices include smart thermostats, robots and sensors. The primary advantages of the technology are that IoT gadgets can enable remote monitoring and access to machinery.
For example, smart sensors in a factory may continuously monitor environmental conditions and machine performance, allowing the business to optimise factory conditions for efficiency and throughput. Building owners can use smart thermostats to remotely control HVAC systems or automatically adjust the temperature and humidity based on sensor data and HVAC energy consumption.
These same benefits can be extended to the supply chain. Improved monitoring and remote access enable a wide range of new, automated solutions for improving logistics efficiency and quality control.
How IoT could transform the pharmaceutical supply chain
The disruption caused by COVID-19 has supply chain experts discussing resiliency and steps the industry can take to harden the supply chain against future crises.
IoT could play an essential role in strengthening the supply chain right now. Novel technology applications mean devices could help managers improve safety, efficiency and transparency in the supply chain.
Shipment tracking and cold chain resilience
One significant potential use case is in improved shipment tracking. IoT devices in shipped containers can collect a large amount of information on the conditions goods are under while in transit.
For example, the technology could be useful in creating a more effective cold chain. IoT sensors can continuously monitor the temperatures shipped goods are held at. If they rise above a safe limit, the system can automatically alert drivers, logistics managers or other relevant employees, allowing them to take immediate action to prevent spoilage.
In the event of product spoilage, recorded temperature data can help supply chain managers identify exactly when a shipment was damaged and which items may need to be destroyed. The technology can be used in the same way to help businesses more accurately target recalls.
More effective medical waste management
Medical crises, like the COVID-19 pandemic, tend to generate vast amounts of medical waste, more than the supply chain is equipped to safely and sustainably manage. It can continue to create environmental, social and public health issues long after the event that started it has passed.
All waste generated by a health care facility or pharmaceutical factory needs to be classified based on the type of waste and the hazards it may pose. This process is often resource- and labour-intensive. During a crisis, the strain caused by increased medical waste can easily lead to less safe and sustainable practices.
IoT-based medical waste management programs have already been proposed. For example, a hypothetical system would use IoT sensors to automatically classify, quantity and manage biomedical waste. The efficiency could help businesses develop more sustainable working practices.
Predictive maintenance for essential equipment
Other IoT applications could help pharmaceutical companies improve the operational efficiency of drug manufacturing and distribution.
IoT sensors can continuously gather data on factory machines, vehicles, and other essential supply chain equipment performance. Data from pressure gauges, pH probes, vacuum pumps and filters can be recorded and delivered to cloud-based analytic platforms, where it can provide insights into machine performance.
The system can automatically alert maintenance technicians or equipment operators if an operational parameter leaves safe operating limits. This would allow them to shut down the machine or schedule emergency maintenance.
With enough time, the data from this system can also lay the foundation for a predictive maintenance algorithm capable of forecasting when a machine needs upkeep based on patterns in operational variables.
This technique can help companies significantly reduce maintenance costs while making their production and distribution processes more reliable. Predictive maintenance has been found to substantially reduce downtime over preventive and reactive strategies, meaning machine failure will be less likely to delay manufacturing or delivery.
How IoT in pharma could create a stronger supply chain
The transformative potential of the IoT could make it a perfect solution for pharmaceutical supply chains. The remote monitoring and access the technology provides could help managers improve tracking, optimize waste handling and reshape machine maintenance.
Data from IoT devices can also be extremely valuable in the long run. Enough information will allow the creation of powerful predictive algorithms with a range of potential applications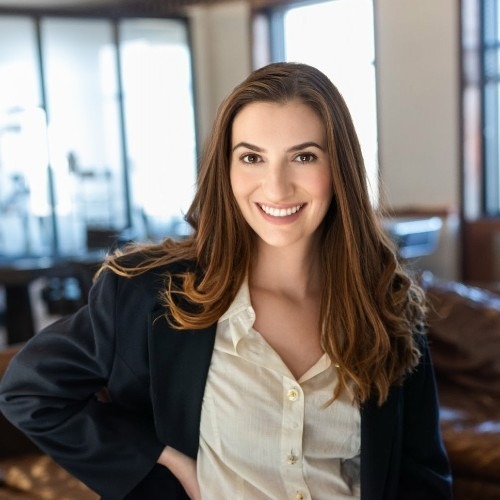 Author: Emily Newton is the Editor-In-Chief of Revolutionized, a magazine exploring innovations in science and industry that shares ideas to promote a better tomorrow