Extract an income from your commercial waste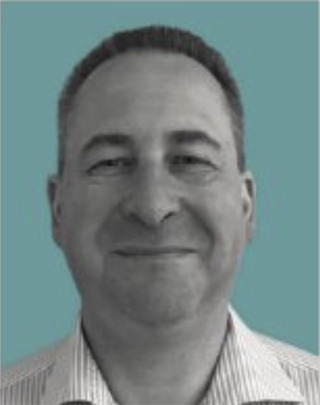 Convert your commercial waste into income generating products. To whet your appetite for his upcoming talk at the Laboratory News' Green Lab session at CHEM UK, Dr David Hogg introduces the possibilities of waste extraction...
If you are interested in investigating a specialist waste extraction project for your own company, do please seek me out…
I founded Rejuvetech in 2013. We specialise in green chemistry scientific solutions, using science and technology to help industrial and commercial organisations maximise their output whilst reducing their waste carbon footprint. Not only do we assist in the reduction of production costs, but we can also facilitate the generation of income through chemical and technological extraction and recycling of waste products.
I will illustrate the four key areas in which we work in more depth during my talk and will be happy to answer questions at the upcoming CHEM UK event. If you are interested in investigating a specialist waste extraction project for your own company, do please seek me out to discuss your specialist needs.
The first, corporate waste utilisation, evaluates industrial processes to determine cost effective measures which can be taken to extract by-products and create income stream whilst maintaining commercial feasibility. One project included the successful removal of contaminants in a process using heavy metals, for example.
The second, looks at the potential to implement environmentally friendly, 'green chemistry' catalytic reactions. The aim of these is also to the reduce the quantity of materials used and consequent waste generated and projects have included broad spectrum functional group manipulation chemistries including, for example, the conversion of CO2 into key organic compounds.
The third is materials development. We can review the integrity and application of an existing material and assess developing and emerging materials, or assess the role of waste as a raw material in the future. An example of our application of this method was the conversion of waste plastic into products for use in the horticultural industry.
Finally, we can assist with carbon abatement and green chemistry adoption. Driven by socio-economic policy, we offer a tailored approach to the corporate carbon abatement processes and assess how carbon emissions can be chemically or physically modified. We have been involved in projects which include biofuel production and manipulation of biofuel combustion products, as well as anaerobic digestion chemistry. In addition, one particular project involved developing methods to increase oxygenation of water for a fisheries company in a manner which was energy efficient and reduced reliability on fossil fuels. Green chemistry also eliminates or reduces harmful feedstocks and the production of hazardous by-products or waste. It can also reduce energy consumption and hence the consequent carbon footprint. One of our past green chemistry projects included the extraction of minerals from wastewater effluent.
Author: Dr David Hogg is Founder of Rejuvetech, rejuvetech.co.uk