CHEMUK 2021 – bringing the UK Chemical industries back together this September
Register NOW for your FREE entry badge PLUS receive latest CHEMUK exhibitor and programme news at chemicalukexpo.com
The CHEMUK 2021 supply-chain expo and speaker programme returns on the 15th & 16th September 2021 at the NEC in Birmingham.

Bringing together the UK's chemicals, chemical and bio-chem processing, and chemical product formulation industries, the show provides an intensive and enjoyable two-day supply chain sourcing, business networking, intelligence gathering, best-practice and strategy development experience.
New for 2021 will be the 'CHEMSOURCE' Zone that will see an expansion of the exhibits space and speaker programme coverage, relating to chemicals, ingredients and raw materials supply chain and sourcing.
Two-day chemical industries supply chain expo
CHEMUK 2021 will provide visitor groups with a diverse and impressive showcase of 300+ specialist exhibitors showcasing latest plant, equipment, materials and services supporting the chemicals industries, driving product innovation, plant and process performance, future proofing, supply-chain fulfilment, safety, compliance and more.
Speaker programme
The two-day speaker programme hosted across four open stages will deliver some 40+ hours of free to attend expert intelligence, case studies, best practice and tech-insight 'snapshots', to inspire and assist next level investment and operational strategies for attending industry groups across the UK chemicals and chemical product sectors.
Centre stage will be critical themes such as process innovation, improvement and intensification, sustainability and responsible care, digitisation, new technology, plant and supply chain management, process safety, UK REACH and regulatory landscape, global trade, sector skills, Brexit and more.
Headline contributing bodies
Just some of the big names and leading sector bodies down to present or host special sessions in 2021 include the likes of; BASF Plc, BioVale, Chemical Business Association, Chemical Industries Association, The KTN, Royal Society of Chemistry, Accenture, Hazchem Network, GAMBICA, Siemens, ABB, BASA, Defra, CPI, IChemE Safety Centre, Cogent Skills, CATCH, TSA, SIA, OCCA to name just some of our participating companies…
Sectors in focus
Programmes will address the needs of the diverse industrial chemicals development, processing and distribution sectors, from commodity to fine and speciality chemicals, intermediates, dyestuffs, additives, bio-based chemicals etc.
Downstream formulated-product sector coverage will include Cosmetics & Personal Care, Surface Treatment products, Adhesives & Sealants, Plastics, Lubricants, Pest Control Products, Paper & Pulp sector, Pharmaceuticals, Paints, Inks & Coatings, Solvents, and more, as well as key 'breaking markets'
Full 2-day programmes will be available from June 2021 at www.chemicalukexpo.com
Who should visit?
CHEMUK 2021 reaches out to all key chemicals/chemical product and chemical using industries, targeting Chemical Process Engineers, Operational, HS&E, Control & Instrumentation, Test & Inspection, Manufacturing, Formulation, Logistics, Procurement & Supply Chain, R&D & Scientific professionals plus Chemical industry business teams.
Organisers are anticipating attendee groups from across the broad industrial chemicals manufacturing and distribution sectors, from petrochemicals and base chemicals, to fine and speciality, intermediates and additives, polymers, inorganics, dyes, pigments, green chemicals, process chemicals and more.
Equally, the event provides chemical-based formulated product industries, from the cosmetics and personal care industries to paints and coatings, household and industrial cleaning, pharmaceuticals, water treatment, plastics and others, with crucial access to supply chain raw materials, chemical product processing plant, technologies and support services.
Here's what they said…
"Given the importance of the chemical sector to the UK economy, it is vital that the sector is represented by one integrated, supply chain event which is why CHEMUK is so key to the way in which we present our industry and engage with our regulators, suppliers and distributors." David Wright, Director General, UK Lubricants Association UKLA
"Exciting new event that gives companies the tools to ensure they are compliant with the regulations. A fantastic line up of speakers who provide such valuable insight into the regulations." Caroline Raine, Consultancy, Chairman, British Association of Dangerous Goods Professionals
"A standout UK chemical event in particular for the quantity, quality and variety of the speaker program which resulted in an informative and inspiring two days." Paul Spencer, Product Development Manager, Gurit UK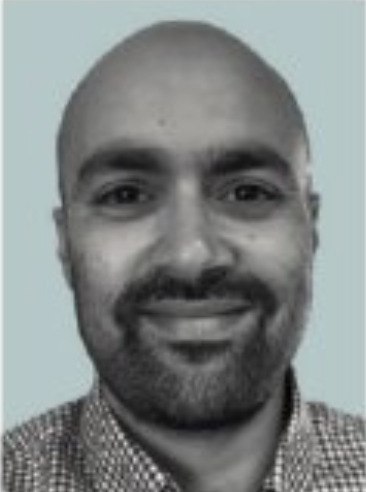 Author: Duncan Harrison, Marketing Director, CHEMUK 2021, chemicalukexpo.com

Dates for the diary
CHEMUK 2021 takes place on Wednesday 15 and Thursday 16 September 2021
Venue: NEC - National Exhibition Centre, Birmingham, B40 1NT
Opening Times:
Day 1: 9.00am – 5.00pm
Day 2: 9.00am – 4.00pm