ChemLAB programme @ CHEMUK 2021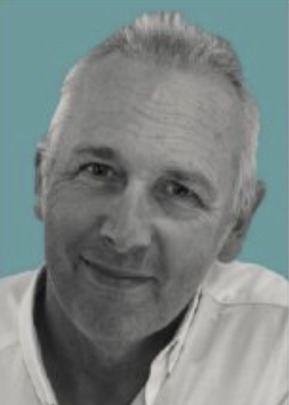 Chemical sector laboratory solutions will feature strongly at CHEMUK 2021 at the NEC Birmingham. One of your hosts, Ian Stone, highlights just some of the points of interest specific to laboratory researchers, technicians and managers
For lab professionals and related R&D, test and analytical experts across the chemical and formulated products sectors, CHEMUK has to be a 'must attend' to keep informed and connected
Designed to provide a single sourcing and partner development environment for all segments of the Chemicals & Chemical Formulated products industries, this event embraces each 'developmental' level, from laboratory to pilot-scale and onto full process production operations. The requirements of in-house and independent commercial R&D/testing plus QA/QC for laboratories supporting the chemicals and formulations industries will feature strongly across the busy event show floor.
For lab professionals and related R&D, test and analytical experts across the chemical and formulated products sectors, CHEMUK has to be a 'must attend' to keep informed and connected.
Spanning four integrated stages, the CHEMUK 2021 speaker programme offers a selection of expert presentations, feature and panel session with the Lab and R&D sectors in focus.
Themes include:
The Green Laboratory (hosted by Lab News)
UK Innovation/ecosystems
Product Realisation & Commercialisation
Minimising waste in chemical formulation
Protecting your formulation …and more….
The event provides a strong outreach to laboratory, scientific, technical, engineering and business teams – specifically chemistry laboratory technicians, lab managers, process chemists, analytical chemists, laboratory analysts, researchers and scientists, research technicians, chemistry technologists, laboratory project managers, procurement managers, QC chemistry managers, lab chemists, microbiologists, lab support management, QC lab technicians...and more.
From laboratory chemicals and consumables, to specialised laboratory equipment, apparatus, instrumentation and services, a host of major names contribute to the 'ChemLAB' sourcing track, as part of the CHEMUK event.
Those companies providing solutions and capability include Anton Paar; Filtertechnik UK; Fullbrook Systems; GPE Scientific; Huber Kältemaschinenbau AG; IKA England; JULABO UK; Labfacility; Labtex; Lakeland Laboratories; SCiMed; Vaccuubrand; Borregaard UK; Brenntag; Univar; BTC; abcr GmbH; Beamex; Chemstore; DipHex; Flexitallic UK; HACH; Hibiscus; Hosokawa Micron; HRS Heat Exchangers; knoell; NCEC (part of Ricardo); OQEMA; Monarch Chemicals, OMEX Environmental; Plater Group; Premier Control Technologies; Suurmond; Young Calibration...
Author: Ian Stone, MD, ChemUK 2021, chemicalukexpo.com