Shipping biologicals - the journey of human tissue samples
Medical research relies on routine and specialist biological samples which must be handled with great care. Here, Fiona MacKenzie takes us behind the scenes with a clinical services team to reveal just what it takes to ensure the safe and efficient distribution of biological tissue samples
A single tear drop can support research around dry eyes and improving contact lens comfort…
It's not often that the general public gives much thought to the research that takes place which enables them to safely take medicines or undertake treatment – let alone the logistics behind it all. But behind the scenes, before products even reach clinical trials, samples of human tissue and bodily fluids are having their routes mapped out around the world to ensure their safe and speedy delivery to scientists. Teams of researchers and drug developers rely on this material – from blood and skin to urine and faeces – to carry out vital studies to learn more about a wide range of diseases and how they can be treated.
Collecting biological samples
Companies like Tissue Solutions look to members of the public to donate this valuable material, through a database of dedicated donors. For skin biopsies or blood donations, a trained specialist will be required to take the sample in a clinical setting. Other samples can be donated from the comfort of the individual's own home, such as poo and urine, and are collected by the volunteer using the donor kit provided.
Regardless of how the sample has been taken, one thing is certain: the clinical services company has already started to plan its journey from source to researchers and drug developers. Samples need to be delivered to clients anywhere in the world, and the careful management of the journey of these samples is of paramount importance for two intrinsically linked reasons: the quality of a sample is greatly reliant on how it is handled; and its condition can greatly impact the success or accuracy of research or a clinical trial.
Shipping human tissue samples
While samples that are collected at home can be shipped in the post, for others, the journey can be much more complex. Speed is of the essence when shipping fresh samples to the end user. Where fresh and well-preserved tissue specimens are required, the logistics need to be carefully planned and navigated. If the samples are frozen, they are shipped in dry ice, with specialist couriers expediting the delivery through customs. The shipment is weighed along the route to determine how much dry ice has melted, without having to open the container, to ensure that the temperature remains constant, and the samples stay frozen.
If travelling internationally, samples will typically be transported on standard flights. Some big couriers tend to have their own freight. But, just like with holidays, air travel can present risks as flights and routes can be cancelled at short notice – even more so in the midst of a pandemic. Dry ice shipments will also be bumped off a flight if an animal is being transported, leaving the clinical services team to quickly find an alternative route to the client, ensuring that the sample makes it in time and remains as fresh as possible.
Preserving specialist tissues
…saliva can aid in the development of new, less invasive tests to diagnose diseases such as COVID-19, much more quickly and easily.
Samples can also be sourced during operations or as part of a cancer biopsy, where a far more intricate process can be involved in delivering it to its final destination. Biopsy samples are preserved in formalin (a mixture of water and formaldehyde) and processed into a paraffin wax to preserve the structural pathology. Sections are then stained to enable the pathologist to examine the structure-staining of the tissue and determine the grade and stage of tumour.
Bodies of the deceased are also regularly donated for research purposes, providing research teams with another way to source and provide tissue samples. Samples may also come from potential organ donors, particularly if their organ is not suitable for transplant.
Potential to transform medical research
The successful procurement and delivery of all sample types to scientists has the potential to transform medical research and treatments universally. A skin sample can aid in the development of drugs against conditions such as eczema, psoriasis, and hives. A single teardrop can support research around dry eyes and improving contact lens comfort, and saliva can aid in the development of new, less invasive tests to diagnose diseases such as COVID-19, much more quickly and easily. A urine sample supports research into earlier detection of cancers, such as prostate and bladder cancer, and a sample of faeces can provide vital information on the bacteria living inside the gut as well as how it changes with diseases such as Irritable Bowel Syndrome, Crohn's or Ulcerative Colitis.
The next universal medical breakthrough could all start with one willing volunteer in Glasgow, and a dedicated team of human tissue providers.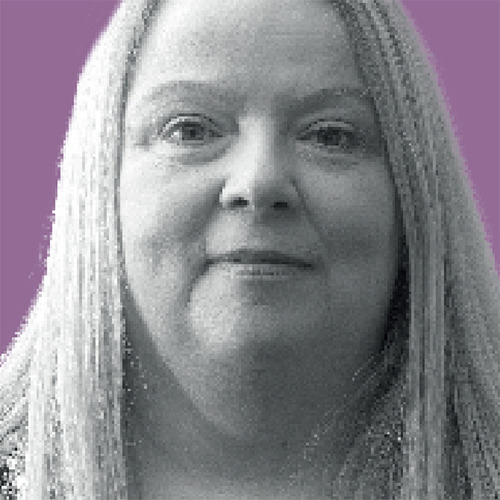 Author: Fiona MacKenzie is the Client Services and Sourcing Director at Tissue Solutions tissue-solutions.com