A CRISPECTOR calls with fresh insight to gene editing errors
An Israeli research team claims new software can detect unintended consequences of gene editing. Here, Dermot Martin unpacks the research that applies statistical modelling to determine and quantify editing activity. The new technology promises to identify and report unintended mutations that might currently go undetected during CRISPR Cas 9 gene editing of early stage human embryos.
In CRISPR Cas 9 gene editing experiments it is vital to quantify and evaluate unintended changes, especially in the context of clinical use. The tools for monitoring and identifying errors lack sensitivity and generally unable to separate ''signal from noise" in experiments with low editing rates. Low levels of true off-target activity can get lost under the noise. These tools cannot readily detect translocations without the need for specially designed often laborious experiments.
The designers of a new software tool, called CRISPECTOR, say it offers a solution by applying statistical modelling to determine and quantify editing activity.
CRISPECTOR works by recognising the specific patterns of background noise coming from next-generation sequencing (NGS). The designers, Ayal Hendel a molecular biologist (left) based at the Bar-Ilan University and Zohar Yakhini at Herzliya Interdisciplinary Centre, Israel, say that for first time adverse translocation errors can be detected during the multiplex PCR reactions.
Hendel told CRISPR Medical News: "Our software can analyse NGS data obtained by multiplex PCR from matched treatment and control CRISPR-Cas9 experiments. When the background noise can be recognised, the signal, which shows the true editing events, can be detected and quantified more precisely than by simple subtraction of the control from the treatment - a method other methods have used.
How does the statistical modelling system work?
"CRISPECTOR applies statistical modelling to determine and quantify editing activity," says Ayal Hendel in Nature Communications.
His partner Yakhini, a computer scientist and the paper's other senior author, spearheaded data analysis and computer programming with his research group at IDC Herzliya and Technion, Israel.
Starting with a CRISPR-edited sample (the treatment) and untreated control, the operator needs to identify potential off-target sites based on computed or experimental data and select sets of polymerase chain reaction (PCR) primer pairs to test these sites. Subsequently, each of the two samples is subjected to multiplex PCR, and the amplicons are then sequenced by NGS. CRISPECTOR takes over by analysing the sequencing data which can comprise many millions of reads.
Reporting unintended mutations in CRISPR-Cas9 genome editing in early stage human embryos
If successful, the designers believe CRISPECTOR will be welcomed in the fast-evolving often controversial world of CRISPR gene editing.
A few weeks ago researchers at Francis Crick Institute (UK) reported that CRISPR-Cas9 genome editing in early stage human embryos led to large unintended mutations that would have been missed by conventional DNA analysis methods.
The mechanisms that govern cell fate in human embryos are the subject of investigations by Kathy Niakan's group at the FCI. Her team used CRISPR-Cas9 as a tool to disrupt and characterise various genes implicated in early human developmental processes. After genome-editing of a set of early human embryos, they found large unintended mutations in 16 per cent of the genomic DNA (gDNA) samples. These mutations included chromosomal and segmental copy number abnormalities. Niakan believes such mutations would have been missed by standard quality control tools normally used after genome editing.

Commenting on the significance of the findings, Eric Bennett, scientific advisor to the Danish company COBO Technologies, said: "The concept of off-target analysis, which is currently addressed through short read NGS approaches, needs to be re-defined to address the concerns raised in this work."

Kathy Niakan's group have built an open-source pipeline based on next-generation sequencing (NGS) data that could be used to identify whether or not CRISPR-Cas9 has caused unintended on-target mutations. The results were published in Proceedings of the National Academy of Sciences.
Another study, by Michael Kosicki at the Lawrence Berkeley Laboratory, California, reported that the repair of double-strand breaks, induced by CRISPR–Cas9, led to large deletions and complex rearrangements.
Kosicki identified: "Lesions distal to the cut site and crossover events. The observed genomic damage in mitotically active cells caused by CRISPR–Cas9 editing may have pathogenic consequences."
The ongoing narrative of CRISPR Cas9 gene editing new and imaginative methods for detecting unexpected translocations or deletions look likely to be an essential form of quality control.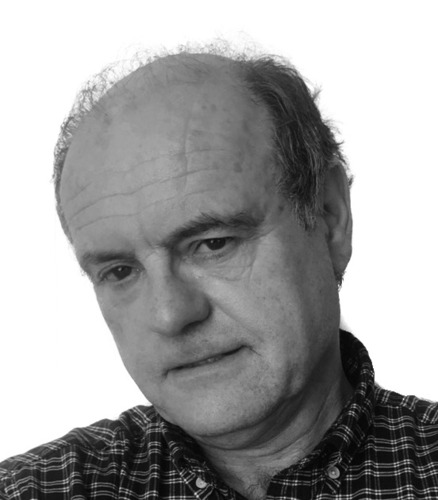 Author: Dermot Martin is a freelance science writer