The value of laboratory scientist degree apprenticeships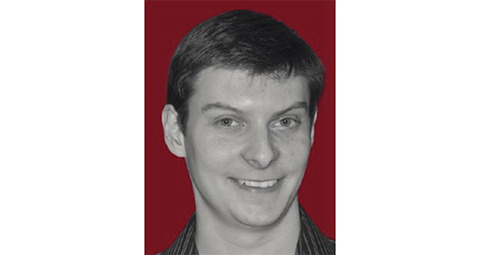 Laboratory Scientist degree apprenticeships offer is a world-class degree to apprentices and active technical and scientific support to the modern laboratory. Here, Dr Kyle Galloway explains how the University of Nottingham has embraced this qualification structure.
Skills developed in the earlier part of the programme are deployed in this project that benefits the company…
The relatively new concept of degree apprenticeships means they are not always well understood by employers as an approach to recruitment and retention, but the advantages they bring are huge in terms of developing employees to degree level qualifications while they still contribute to the output of the company.
Back in January 2018, the Institute for Apprenticeships approved a Laboratory Scientist degree apprenticeship standard, a role which applies specialist knowledge and broad scientific understanding to carry out a range of technical and scientific activities in their chosen discipline: chemical science, life sciences, research and development, and analytical.
It is an important role for many employers, and that is why the University of Nottingham was one of the first institutions to launch a Laboratory Scientist (Chemistry) level 6 degree apprenticeship. Employer apprentices, who are awarded a BSc (Hons) Chemistry with Industry alongside their degree apprenticeship upon successful completion of the five-and-half-year programme, undertake an initial assessment to determine their existing level of skills and knowledge and we then build a personal plan for their learning. Apprentices study modules covering the breadth of chemistry in core theory, while also developing practical skills through the teaching laboratory component that is a highlight of on-campus block release weeks. Professional and business skills run throughout.
Employer-specific project work is an important component of the programme, empowering apprentices from companies such as Boots, Johnson Matthey and Reach Separations to foster skills, knowledge and behaviours by delivering scientific approaches that are unique to their workplace. Skills developed in the earlier part of the programme are deployed in this project that benefits the company, while access to research staff expertise and capabilities from the School of Chemistry complements and expands on the facilities available in the employment setting.
Apprenticeships mean businesses can invest in the science skills of new and existing staff who will drive the innovation abilities of their organisation for years to come as well as attracting and retaining top talent by giving employees the opportunity to gain a world-class degree.
Author: Dr Kyle Galloway is Programme Director of the Laboratory Scientist (Chemistry) Level 6 Degree Apprenticeship at the University of Nottingham; nottingham.ac.uk