Commercial quanta image sensors - a new era in solid-state imaging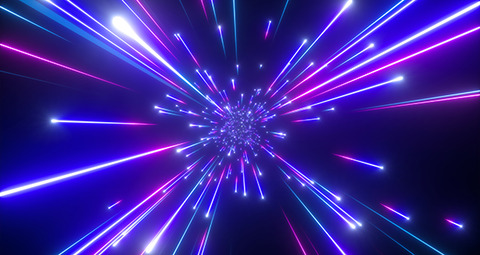 Solid-state technology capable of imaging individual photons of light to enable full-speed photon counting at room temperature is now accessible commercially. The CMOS-based QIS devices use patented sensor architecture and pixel design to achieve record low noise that enables accurate detection of individual photons of light.
Gigajot Technology, inventors of the Quanta Image Sensor (QIS), today announced the first commercially available QIS products.
Photon counting and reliable photon number resolving, until now, only partially available using esoteric EMCCD technology in highly controlled laboratory environments, is now possible with a compact form-factor camera, operating at room temperature - with the additional benefits of higher resolution and speed.
"The ability to do photon counting at room temperature is a game changer for our research efforts in Astrophysics and Quantum Information Science," said Dr Don Figer, Director of Center for Detectors and the Future Photon Initiative in the College of Science, Rochester Institute of Technology.
These pioneering QIS products target high performance imaging applications such as scientific, medical, defense, industrial, and space. Leveraging advanced stacked CMOS backside-illuminated (BSI) sensor process technology, the sensors are capable of photon counting at room temperature without elaborate cooling systems – made possible by dark current and read noise. Proprietary readout architecture enables photon counting cameras to operate at high-speed and low-power. Additionally, the single-exposure high dynamic range mitigates the motion artifacts that result from conventional multi-exposure HDR techniques.
Further infromation can be found at QIS products.