Declining work-life balance for scientific researchers, survey finds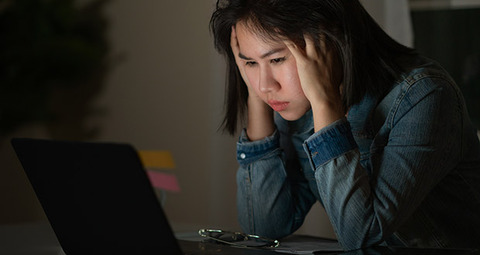 Reseachers are generally known for their dedication and the percieved norm is that many work for passion and love of the work. But, dedication and passion should not require losing all sense of a work-life balance. Now, a new survey adds data to the thorny issue of overworked researchers being prone to mental health issues and having little support within which to change these old-fashioned academic assumptions...
Science communications company Cactus Communications has released its report on the largest and most diverse global mental health survey in the scientific research community.
The survey gathered responses from over 13,000 participants in seven languages, with strong representation from the top-ten research-producing countries. Notably, 43 per cent of respondents said their organisation does not have effective policies for supporting a good-work life balance and this negatively effects their mental health. If policy makers don't address this, researchers will come out of the coronavirus pandemic only to sleepwalk straight into a mental health pandemic.
Mental health problems are still widely stigmatised in many areas. While efforts continue to help break that stigma, paving the way for more open discussions and policy changes, the movement is slow to take hold in academia. A combination of working long hours and a lack of effective policies around work-life balance has resulted in many researchers feeling overwhelmed by their work situation. Worryingly, only eight per cent of respondents to the survey felt their organisation had effective policies around work-life balance.
"While the world is constantly looking at researchers for answers, especially during a crisis like the coronavirus pandemic, there is very little knowledge available about the life of a researcher," commented Abhishek Goel, Co-Founder and CEO at CACTUS. "Through our conversations with researchers over the years, we understand that the academic environment is harsh, competitive and rife with failure and rejection, and that mental health in academia is a serious issue that needs a concerted global focus."
With people forced to work remotely globally because of the coronavirus pandemic, the boundaries between work-life and personal-life have become blurred, resulting in many researchers feeling pressurised into working more hours than before. 31 per cent of respondents to this survey reported that they regularly work over 50 hours per week, with 13 per cent reporting that they often work over 60 hours per week. One participant commented, "The culture needs to change. The expectation that everyone needs to be constantly working, no matter what, is incredibly damaging."
The message from respondents is clear, academic culture needs to change to promote a healthy work-life balance.
"Through the Cactus Foundation, which aligns with the United Nations Sustainable Development Goals, we hope to create a better world for researchers, and we believe this survey is an important first step," added Goel. "By highlighting the pressures and the joy and stress triggers for researchers at this global scale, we hope this survey can eventually pave the way for a more nurturing and fulfilling research culture."
For more insight into the survey's findings, visit www.cactusglobal.com/mental-health-survey to download the report in full for free.