U.S. Space Force will use digital engineering to design satellites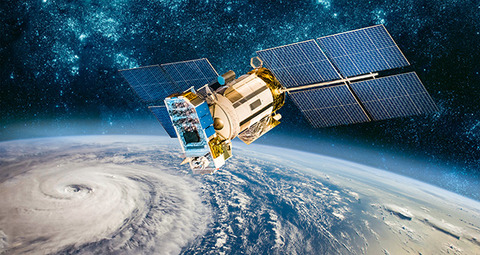 The new U.S. Space Force has plans to experiment with the use of digital workflows and engineering to design satellites and equipment. Digital engineering — which involves collaborative work across cloud environments — would be a departure from conventional military workflows and could significantly impact how contractors and researchers work. Here, Emily Newton looks at how this pivot may also be necessary to bring operations in line with the digital approach that's increasingly common among military contractors.
In a presentation delivered at a virtual space industry conference, Space Force's Space and Missile Systems Center (SMC) commander Lt. Gen. John Thompson said it would be testing a digital approach to engineering over the next few years.
The Space Force's shift to digital engineering
The SMC has identified three programs it will use as test cases for digital engineering. Two are communications satellite programs, and the third is a multipurpose satellite bus. This modular design could be repurposed as needed for new missions, potentially reducing the branch's project lead time.
The presentation clarified earlier Space Force comments about the potential that digital engineering may have for the branch. In September 2020, Will Roper, assistant secretary of the Air Force for acquisition, technology and logistics, said Space Force could save both time and money with "e-satellites" designed entirely in a digital format.
According to Roper, this would be a major transition for Space Force. Digital workflows would need to be simpler compared to the more complex traditional engineering processes the military already uses. The new methods would enable Space Force to "get rid of the hard, expensive or otherwise difficult things" and focus on building reliable, repurposable satellites and designs.
Roper described his vision for the new digital satellites as being something like the Toyota of satellites — "easy to build but reliable and hardworking," as well as a good fit for Space Force operations.
What the shift may mean for military engineering
Traditional military engineering workflows prioritize security of project data. Digital engineering, by contrast, often requires cloud storage of information that will be accessible by contractors and other workers not directly employed by the federal government.
Any significant pivot toward digital engineering would be a major turn for the military, which has typically prioritized physical design flows and extreme security in engineering.
Keeping data secure while in the cloud will likely be one of the significant challenges. Information would need to be protected from attacks by cybercriminals and state actors who may be after sensitive government information on new designs. At the same time, it will also need to be sufficiently available to contractors working with the military on a particular project.
According to Thompson, the private sector will likely be closely involved in the shift and may be responsible for driving innovation.
The government would own the models and data associated with each project. Space Force engineers would take on the role of systems integrators, bringing together different parts and subsystems designed by contractors into a coherent whole.
This may mean that while contractors will work on independent components, Space Force will take on the role of organizing collaborators. They may also work on physical testing, finding ways to measure important data like moment of inertia and performance of sensitive satellite instruments under the harsh conditions of space.
Thompson also believes that partnerships between Space Force and private engineering firms may be necessary to develop new digital workflows that are secure enough.
How other branches are already taking advantage of digital engineering
Space Force's move toward digital engineering would be in line with the Air Force's shifting priorities, which plans to make digital workflows and development a priority in future procurement efforts.
Space Force's decision to create e-satellites may also be modeled somewhat on the recent Air Force unveiling of plans for an "eSeries" of digitally engineered aircraft, satellites and weapon systems. According to a statement from the Air Force secretary of public affairs, the branch has already seen tangible positive effects from its move toward digital workflows.
The eT-7A Red Hawk was the first Air Force aircraft designed with primarily digital engineering. Its creation took 80% less time and software development half as much time compared to aircraft engineered with the conventional military methods.
In practice, this meant the total design process for the aircraft — from initial concepts to first flight — took around 36 months. The Air Force F-35, by comparison, took about 10 years to move from the early stages of the design process to a first flight.
The Air Force may also be directly involved in the Space Force's transition to digital workflows. In February 2021, the Air Force Research Laboratory (AFRL) announced that 700 employees engaged in satellite research would join the Space Force, possibly to help with the branch's move to digital engineering and facilitate the development of cross-branch digital workflows.
The shift is part of the Air Force's larger goal of promoting digital collaboration between branches and with contractors, as well as the use of digital workflows in military engineering.
Both the Air Force and Space Force plan to experiment further with digital engineering over the next few years. These early projects, primarily related to satellites and new aircraft, could lead to an entirely new paradigm for the military.
While Space Force is still in the early stages of experimentation with digital engineering, the success of Air Force projects like the eT-7A Red Hawk may be a sign that the branch will adopt these workflows to reduce project costs and time.
Author: Emily Newton is the Editor-In-Chief of Revolutionized, a magazine exploring innovations in science and industry that shares ideas to promote a better tomorrow.