Keeping the Pharmaceutical industry mobile and secure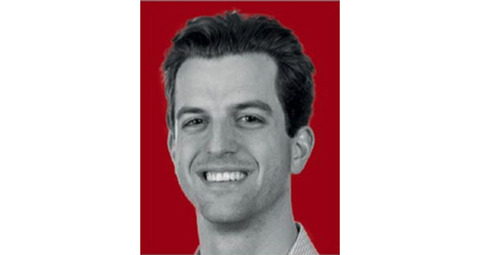 There is nothing more heinous than those who take advantage of a national emergency, but it happens. Hank Schless warns of the added security dangers posed by hacking and phishing attacks on more mobile-driven remote pharma and healthcare services.
Mobile devices have enabled organisations in the highly competitive pharmaceutical industry to stay productive during the time of global remote work. As they strive to do their part in researching and producing revolutionary treatments and vaccines, employees operating across the pharma, life sciences, biotech, and healthcare sectors need access to proprietary data from anywhere. They also need to be able to securely access that data from mobiles, laptops, and tablets. While mobile and cloud services have unlocked previously untapped potential for pharma and the wider healthcare industry, these endpoints have broadened the attack surface for cybercriminals.
In fact, a new Pharmaceutical Threat Report revealed 77 percent of mobile phishing attempts on pharmaceutical organisations through the third quarter of 2020 intended on delivering malware, while 35 percent of pharma employees encountered credential harvesting attacks on mobile. Hackers are adapting their tactics, and with employees working away from the lab or office and outside the traditional network security perimeter, the risk of suffering a cyberattack has grown.
Cybercriminals have turned to mobile phishing because it can be a simple tactic that is devastating to their victim - hence the rise in mobile-based phishing attacks against the pharma sector. Detecting malicious links or attachments on mobile devices can be incredibly difficult because of the smaller screen size and simplified user interface. We also trust mobile devices to be inherently secure because of how personal they are to us. Furthermore, when you consider the number of apps on a device, including social media, instant messaging, emails etc. there are a variety of ways in which attackers can deploy their attacks.
But why is the pharmaceutical sector being targeted? Simply put, the intellectual property collected and stored in this industry is of high value to hackers who show no remorse for who they target. So much so, The National Cyber Security Centre has issued warnings to healthcare organisations that were involved in the coronavirus response by security agencies in the UK and the US to stay aware, secure and safe.
Without question, the mobile threat landscape is expanding for the pharmaceutical industry and the need for continuous productivity and connectivity has presented a host of new risks. It only takes one malicious app to be downloaded or one mobile phishing link to be clicked to bring your organisation to a standstill. Needless to say, this could have life-threatening consequences along the supply chain. Therefore, it is necessary to implement a modern endpoint security plan that includes mobile devices to remain secure when mobile.
For further information, please download The Pharmaceutical Threat Report
Author: Hank Schless is senior manager for security solutions at Lookout