Bringing DNA sequencing to the frontlines in the fight against anti-microbial resistance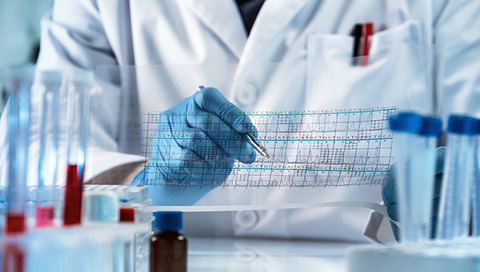 The future may see DNA sequencing as a routine bacterial diagnostic technique in hospitals and clinical care settings. An interdisciplinary network of academics and industry experts aim to bring the training required to apply recent advances in DNA sequencing to the frontlines in the fight against the spread of infectious disease and anti-microbial resistant bacteria.
Bacteria become resistant to antibiotics through changes in their DNA – changes which can now be found through the use of modern DNA sequencing technology. A new international research network, led by Chalmers University of Technology, Sweden, and Erasmus University Medical Center in the Netherlands, will now help bring recent advances in DNA sequencing to bacterial diagnostics in healthcare settings.

DNA sequencing is a technology that can be used to characterise all the genes a bacterium carries in its genome, helping to improve diagnostics and provide faster, more accurate results. But even though the technology is rapidly improving, several challenges need to be solved before it can be effectively applied routinely.
Erik Kristiansson, Professor of Mathematical Sciences at Chalmers University of Technology is one of the two leaders for the new research network, Integrating Microbial Sequencing and Platforms for Antimicrobial Resistance, which aims to address these challenges. As an expert in bioinformatics and artificial intelligence, he works with key questions in how the vast and complex data generated by DNA sequencing of bacteria should be handled and properly interpreted.
"One strength of our network is that it is interdisciplinary," says Erik Kristiansson. "There are experts from both academia and industry as well as from scientific areas including infectious diseases, bacteriology, computer science and statistics. This will allow us to take a holistic approach to the many factors that affect the spread of resistant bacteria."
He continues, "We aim to facilitate the implementation of DNA sequencing as a technique in routine diagnostics in hospitals globally. Here, training personnel to utilise this new technique is an important task. Knowledge dissemination and education will therefore be a part of the network."
The work done by the network will enable healthcare and clinical laboratories to adopt DNA sequencing for all kinds of microorganisms. This also applies to viruses – a very relevant area during the current pandemic – where sequencing can be used as a tool to monitor coronavirus mutations. In the long run, veterinary medicine may also be able to benefit from the results of the network.
For more information about the network and DNA sequencing, read the full article on Chalmers University of Technology's homepage: 'Fighting antibiotic resistance through new diagnostics'