Botanical biodiversity banked: Happy anniversary MSBKew
Kew Gardens is a magical destination, delighting tourists young and old with its enormous tress, beautifully laid out plant beds and incredible glass houses. Walking around is to step into one incredible biosphere after another. But, behind all that glorious celebration of everything that grows is a host of dedicated researchers with a truly serious mission; to understand, store and protect the Earth's botanical biodiversity for future generations.

The Royal Botanic Gardens, Kew's Millennium Seed Bank (MSB), the world's largest wild plant seed bank and home to some of the planet's most important natural resources celebrated its 20th anniversary on 19 November 2020. The seed bank, opened in November 2000, and located at Wakehurst, Kew's wild botanic garden in Sussex, acts as an 'insurance policy' for rare, threatened and useful plants, so that they can be protected for generations to come.

The anniversary was marked with a 24-hour social media party across Twitter and Facebook. Partners from around the globe shared content related to their seed banking journey and partnership with the MSB at timed intervals related to their time zone. RBG Kew's digital channels also shared content throughout the day in a celebration of ex situ (conservation outside of the natural habitat) global seed conservation and partnership.
The journey of a seed
Scientists collect seeds from wild species of threatened, endemic and useful plants and send them to the MSB in a cotton or paper bag to stop them going mouldy.
Once they have arrived at the MSB, they are dried in a dry room (150c, 15% relative humidity) to preserve their longevity.
Next they need to be cleaned: some are cleaned by hand, others are shaken through sieves, or whooshed through a zig-zag aspirator that separates seeds and debris.
Then x-rays confirm that the seed is complete and undamaged, and no insects are hidden inside.
Now clean and dry, it's time to be banked in a flood, bomb & radiation proof underground vault at sub-zero temperatures (-200c) for long-term storage.

20 years on from its opening, the MSB represents the largest wild seed conservation project in the world, with 2.4 billion seeds from 39,681 species, sourced from 190 countries and territories. When counting the collections held across the global partnership, the MSB and its partners have helped protect 46,664 species – 16% of the world's seed-bearing plants.

Created at the turn of the new millennium, this 'Noah's ark' for plants, has never played such a critical role. As the planet faces a biodiversity crisis, with two-fifths of the world's plants at risk of disappearing, the MSB, along with its global partners are absolutely vital to keeping vulnerable and economically important plants safe. Whilst the Norwegian seed bank Svalbard stores seeds of the world's crops, the MSB banks wild plants, including some of the relatives of our major food crops – these seeds make a vital contribution to global targets such as the UN's Sustainable Development Goals, in particular goal 2: zero hunger, goal 13: climate action and goal 15: life on land.
Richard Deverell, Director of the Royal Botanic Gardens, Kew says: "As we face the toughest decade ever for our planet with species disappearing at an alarming rate, the work of the Millennium Seed Bank couldn't be more important - even more so than we could have anticipated 20 years ago. The species safeguarded by the partnership since 2000 offer possibility and hope for future generations. They could help provide the next major food crop, develop a new cancer drug, or restore degraded habitats destroyed by climate change and deforestation. This would not have been possible without the dedication of our partners around the world, who have worked with us in great harmony to seek out the planet's most precious plants, and to trust us with a collection for safekeeping here in the UK."


The striking glass building, opened by HRH The Prince of Wales in 2000, houses an underground seed vault that is floodproof, bomb-proof, radiation-proof and has the capacity to hold up to three quarters of the world's flora - but the MSB is much more than just a building. It also represents a global network for biodiversity conservation with over 260 partnerships with institutions from 97 countries and territories across Africa, the Americas, Australia, Europe and the Middle East. Partners range from universities and botanic gardens, to government institutions and more. Since 2013, RBG Kew's MSB staff have helped with the development of seven new, international seed banks, where facilities vary from basic to state of the art.

These important partnerships mean that, wherever possible, every species collected and banked in its native country is also duplicated at the MSB, so that every plant is safely stored in two different locations – the ultimate 'insurance policy'. The seeds, collected from nine of the world's biogeographic regions and all 36 of its terrestrial biodiversity hotspots, are frozen in time, stored in air-tight glass containers stacked in huge -20°C freezers.



Dr Elinor Breman, senior scientist at RBG Kew's MSB says: "The Millennium Seed Bank is a truly international project, which brings together thousands of scientists across the world who all share a common love for plants and an ambition to ensure their conservation for future generations."

Training and development have been crucial to the seed bank's success and Kew scientists have delivered training programmes at the MSB and in countries across the globe for more than 2000 people from 61 different countries and territories. Many of these people have gone on to manage seed banks which conserve their national and regional floras.

Victoria Wilman, Conservation Coordinator at South African National Biodiversity Institute and partner of the MSB says: "It is wonderful to be part of a worldwide conservation project and to be able to safeguard our species from total extinction. We have received so much support from the MSB including funds, training and guidance so that we can store our flora for the long term. It is a great feeling when you find a species that you have been searching for and can finally be sure that it is safely banked for the future."

The MSB has also been vital in protecting UK native species and earlier this year celebrated banking 13 million seeds from over 10,000 native UK trees and shrubs. This collection, made by the UK National Tree Seed Project, funded by players of People's Postcode Lottery, offers future possibilities for both research and conservation of UK woodlands.

MSB Facts & Figures
How many seeds? 2.4 billion
How many species? 39,681
How many countries & territories have seeds been collected from? 190
How many partners? 260 partnerships with institutions from 97 countries
How long did the MSB take to build? 2.5 years
How many people work at the MSB? 81 people, and up to 18 visiting researchers
How many vaults are there? 6 vaults
Size of the MSB? The seed vaults could fit 30 London double-decker buses
What is the oldest collection held in the MSB? The oldest collection is Clematis vitalba banked from Surrey in 1952
The MSB is widely considered the most biodiverse spot on Earth
The MSB is floodproof, bomb-proof, radiation-proof and protected by many alarms and automated systems
The MSB has the capacity to house around 75% of the world's seeds
92% of the collections at the MSB have come directly from the wild

How are the seeds used?

The MSB has worked hard over the past 20 years to ensure our natural world is protected for years to come. To make the most of these genetic resources, the seeds can be taken out of the vaults to be used for many purposes, including research, plant breeding, species re-introduction and vegetation restoration. Currently 75% of the MSB's requested seed samples have been used in scientific research, 13% in conservation and the remainder for education and horticultural display.

The seeds, and the data collected alongside them, provide a unique resource for science and conservation, helping scientists to understand and respond to threats such as new pests and diseases, climate change, and habitat loss. As banked seeds live for many decades, they also provide a vital benchmark of current genetic diversity.

Behind the scenes at Wakehurst, the home of the MSB, the nurseries play a vital role in 'growing for science' to support the critical seed research and conservation. This includes Wakehurst's horticulturists verifying wild seeds collected through the MSB global conservation programme by propagating the seeds until they flower, and then passing to the naming team for a final identification. Through the UK Native Seed Hub, work has taken place to grow on plants to bulk out seed collections and growing threatened species for restoration and conservation projects.

Seeds of hope…

The seed that could help breed a carrot tolerant to climate change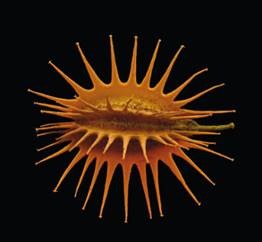 Daucus carota is the wild relative of the carrot – it has thin wiry roots, is inedible and looks completely different to the carrot we are used to seeing in the supermarket. However, because it hasn't been cultivated by humans, unlike its orange edible cousin, it still has genetic traits that could be useful. The species can withstand much harsher growing conditions and may hold traits that could be used to create a new species of edible carrot in the future, which would be able to tolerate drought and a warmer climate.
The seed that has restored an Australian habitat after devastating bushfires
Clover glycine (Glycine latrobeana) is a rare pea endemic to eastern Australia and listed as nationally vulnerable. Back in 2007, over 1000 seeds of clover glycine were
collected from the Mount Lofty Ranges for long-term storage in the MSB. Following months of intense bushfires early this year in Cudlee Creek near Adelaide, where 23,200 hectares burned, the MSB has worked with its Australian partners who are restoring the area. The MSB sent 250 seeds to Australia for propagation in a seed orchard to produce seeds for banking and plants for the restoration of the Cudlee Creek fire scar.
The seed that has been extinct in the wild since 2005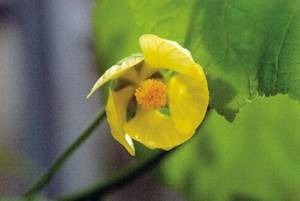 Abutilon pitcairnense, commonly known as the yellow fatu flower, became extinct in the wild in 2005 after a landslide killed the last remaining wild plant on its native island Pitcairn in the Southern Central Pacific. Thankfully, seed had already been collected from a cultivated individual and Kew now has the seed safely stored in the MSB and a propagated plant in Kew Garden's Temperate House.


The seed that could not be banked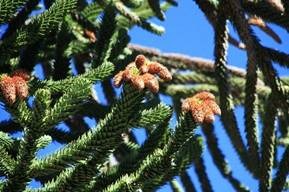 Research into the cryopreservation of seeds and planting individuals in the landscape are both ongoing at Wakehurst in an effort to help conserve species which require a different approach to conservation. Recalcitrant species cannot tolerate the drying process, the key process seeds need to go through to be safely 'banked'. The Wakehurst propagation team have been working with the iconic and endangered monkey puzzle (Araucaria araucana) to raise hundreds of young monkey puzzle trees from seed wild-collected in 2009 as part of a joint trip between Wakehurst nursery staff and Chilean partners. In collaboration with arboretum colleagues, these seedlings have been planted out in a new Chilean woodland at Wakehurst. This planting, grown from known wild populations, will be a future living conservation resource, banked in Wakehurst's landscape.

The seed creating a new landscape at Wakehurst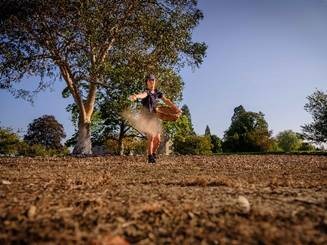 Linking Kew's unique capability to apply science to horticulture, propagation work is ongoing at Wakehurst for landscapes such as the American Prairie, a new six-acre sweeping grassland inspired by the prairies of North America aiming to educate and inspire visitors. This has been partly grown from viable wild-collected seeds of 15 wild species, collected by the Wakehurst and MSB teams in 2019 with US partners specifically for this project.


Ed Ikin, Head of Landscape, Horticulture and Research at Wakehurst says: "The American Prairie is the first of a series of new landscapes bringing the Millennium Seed Bank Partnership to life in the heart of Wakehurst. Through celebrating the beauty of plants and highlighting their fragility, we can spark new connections to biodiversity. Created using ecological principles and executed at scale, our new landscapes will be a valuable future research resource."

What is next for the MSB?

The MSB will continue to be at the forefront of preventing biodiversity loss and protecting plants for future generations. The seed bank aims to focus on increasing the genetic diversity, value and use of its collections. This will include a focus on hypothesis driven research to help solve global challenges.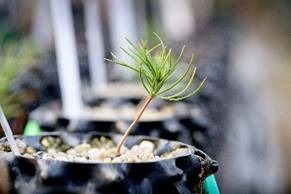 Dr. Elinor Breman says: "Training will be central to working with partners, as we learn from them and help enable them to conserve their national flora. We will also continue to improve the ways we work, looking at the science underpinning seed banking, and increasing our work in cryopreservation and restoration. We will also be looking to transform our growing for scientific research. We'll research valuable plant traits, test species' response to environmental stress and grow plants for conservation in a range of precisely controlled experimental environments. We are really excited to be moving the MSB Partnership forward."