Cheers at The Bioprocess Arms - where everyone knows your name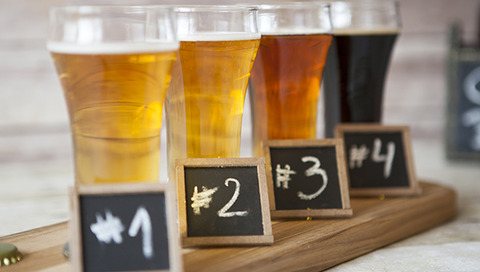 Cheers to BioProcessUK4.0!
Who said virtual events were boring? The BIA just upped expectations of online conferences by inviting attendees to a virtual beer tasting and networking evening at The Bioprocess Arm, online on 1 December.
17th Annual bioProcessUK Conference 2020. 01-02 Dec 2020; Online event.
You have until this Friday 20 November to secure your place at bioProcessUK and receive the beer tasting kit and food hamper for the networking!
Day one of the conference will conclude with a virtual beer tasting experience at The Bioprocess Arms, our newly launched virtual pub – where you can catch up with old friends and make new acquaintances during some much needed relief from lockdown.
The two main conference days are packed with talks on current topics celebrating innovation in the sector and the organisers invite you to get involved:
Collaboration is key - academia, industry and government working together to deliver COVID19 vaccines. This session will celebrate how industry, academia and Government has come together to develop vaccines in the fight against COVID-19. Chair: Ian McCubbin OBE
What next for COVID19 Vaccines and Antibodies - portfolio and future strategy. Chair: Steve Bates OBE & Kate Bingham
Vaccines Taskforce update – portfolio and future strategy. Kate Bingham, Chair of the Vaccine Taskforce
Student presentations on their research in biological medicines and bioprocessing (vote for your favourite)
A dragon's den style session (vote for the best pitch)
Visit exhibitors to enter an engagement draw with the opportunity to win a ticket to next year's conference
Visit the BIA website to read the full programme and register for this event.