Improving the luck of the horseshoe crab
Following some recent media controversy, Allen Burgenson, and Glenn Gauvry update our original July 2015 coverage and give us the real story behind the acceptance by the major Pharmacopeia of Recombinant Factor C for endotoxin testing and horseshoe crab conservation…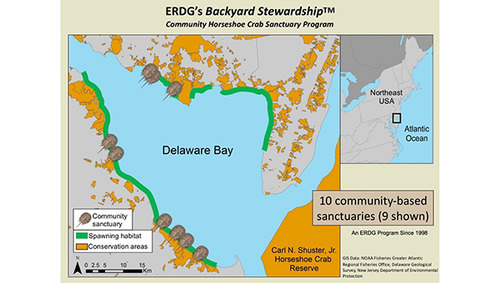 Endotoxin testing plays a critical role in safeguarding the world's injectable drug supply — ensuring vital medicines are free from potentially deadly bacterial endotoxins. The most widely used test for endotoxins, the Limulus Amebocyte Lysate (LAL) assay, uses the bright blue blood of the horseshoe crab as a key ingredient. Although the crabs are unharmed by the blood collection process and are returned alive to the sea afterwards, horseshoe crab populations in some parts of the world are in decline. With human health so dependent on these species for endotoxin testing, the biomedical industry is striving to ensure the sustainable future of these remarkable creatures.
In July this year, the European Pharmacopeia announced that a chapter describing the rFC assay will be effective as of 2021 as an alternative to LAL-based methods.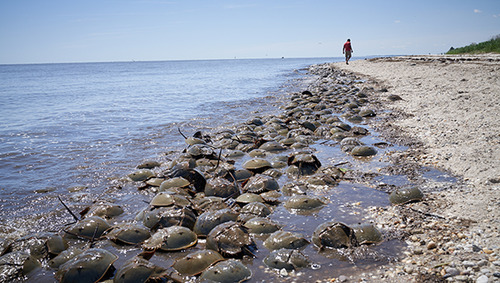 Sustainable endotoxin testing
Alternative testing methods are considered key to reducing the biomedical industry's dependence on horseshoe crabs. One such method is the recombinant Factor C (rFC) assay, a sustainable test to detect bacterial endotoxins that does not rely on horseshoe crabs as the source material for the testing reagent. Lonza developed the first rFC assay based on technology discovered by biochemists Jeak L Ding and Bow Ho at the National University of Singapore1 and introduced the PyroGene™ Assay to the market in 2003. The assay uses DNA from the horseshoe crab for expression in cell culture, meaning that no horseshoe crabs are involved in its production.
Validated in 2010, the rFC assay is only now being included in various global pharmacopeia — an important step in encouraging the pharma industry to adopt the recombinant test. In July this year, the European Pharmacopeia announced that a chapter describing the rFC assay will be effective as of 2021 as an alternative to LAL-based methods, while late last year the Japanese Pharmacopeia issued a draft chapter on alternative bacterial endotoxin tests (BET) using recombinant protein reagents. In January 2019, the rFC assay was also listed as a new compendial method for bacterial endotoxin testing in the Chinese Pharmacopeia.
The United States Pharmacopeia (USP) recently decided to forgo including the rFC assay in a unified chapter on BET. Instead, the USP will incorporate the rFC assay in a new chapter which, in line with other compendia, will describe the principles of assay validation and qualification of alternative methods. While it is disappointing that the USP did not pursue the first unified bacterial endotoxin testing chapter that included rFC at this time, we look forward to the new chapter and its eventual inclusion into the compendial bacterial endotoxin testing chapter. In the meantime, it's important to continue supporting the industry with both LAL and rFC testing options.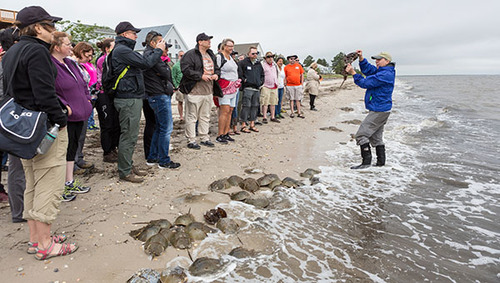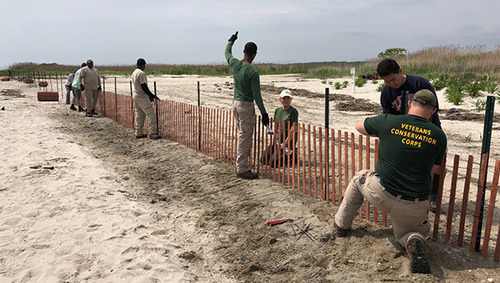 Horseshoe crab: A species under threat
Globally, Asian horseshoe crab numbers have been in decline for decades, with human behaviour threatening some species, particularly the crab Thachypleus tridentatus. In Asian countries, these crabs are harvested for bait in conch and eel fishing, for Thachypleus Amoebocyte Lysate (TAL), traditional Chinese medicine, and for use as food, chitin and fertilizer. Additionally, their habitats are significantly impacted by coastal aquaculture, urban development and pollution.
Although the biomedical industry is still dependent on the collection of horseshoe crab blood for endotoxin testing, the sector has invested considerable effort into minimizing its impact on crab populations. In 2011, the Atlantic States Marine Fisheries Commission (ASMFC), together with state representatives and LAL assay manufacturers, developed best practice guidance to reduce horseshoe crab mortality to levels as low as reasonably achievable. This includes guidance on night harvesting during the summer, as well as proper handling of the crabs during harvesting, transport, blood collection and return to the sea. Additionally, the guidance sets standards for the use of holding times of under 24 hours in clean, moist conditions, and recommends the collection of blood from individual crabs not more than once per year. These practices have been incorporated into its manufacturing procedures, and compliance is monitored by the Department of Natural Resources in those states with LAL assay manufacturers.
Findings from the ASMFC's 2019 Stock Assessment Report indicate that these efforts may be having a positive impact. While populations in the New York region are trending downwards, Southern, mid-Atlantic, and Northern populations in the United States are either stable or increasing (2).
The biomedical industry continues to support horseshoe crab conservation efforts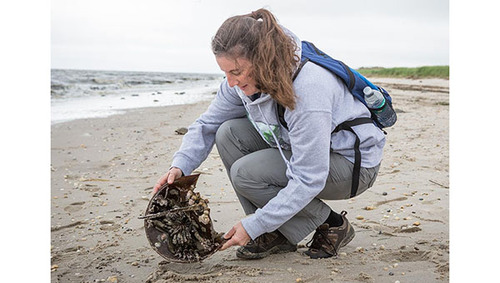 The greatest threat to the world's four horseshoe crab species, as is the case with most threatened and endangered species, is ignorance and indifference. However, a significant factor contributing to horseshoe crab mortality is the species' annual intertidal spawning behaviour. Every year, millions of adult crabs die through stranding upside-down on beaches following spawning activities. Lonza participates in the "Just flip 'em!™" program, developed in 1998 by the Ecological Research and Development Group (ERDG), to rescue stranded crabs by flipping them over and returning them to the water. The "Just flip 'em!™" program brings attention to the large numbers of horseshoe crab deaths through stranding by encouraging individuals, through a simple act of compassion, to take the time to assist and appreciate these remarkable creatures.
Lonza employees also have provided the funds to erect barrier fencing for an ERDG project on Pickering Beach, Delaware, preventing crabs from crossing over the beach into a lagoon where they would ultimately die. The barrier has prevented many thousands of crabs from perishing in this trap every year. By continuing its long involvement in horseshoe crab conservation efforts, and passionately pursuing the inclusion of rFC in a harmonized bacterial endotoxin testing chapter, Lonza seeks to protect the sustainable future of both endotoxin-safe medicines and horseshoe crab populations.
References
JL Ding and B Ho. A new era in pyrogen testing. Trends in Biotechnology. 2001, 19 (8): 277-281.
Atlantic States Marine Fisheries Commission. 2019 Horseshoe Crab Benchmark Stock Assessment and Peer Review Report. 2019.
Authors: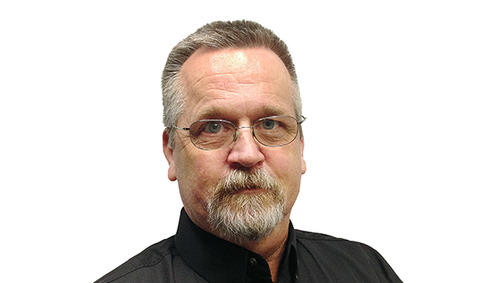 Allen Burgenson is Global Subject Matter Expert at Lonza Testing Solutions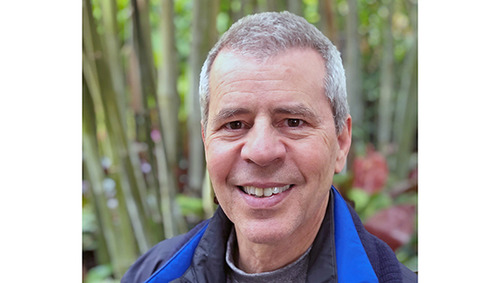 Glenn Gauvry is ERDG Founder and Director at the Ecological Research & Development Group, a non-profit wildlife conservation organisation