Fast-tracking nanovaccines to fight coronavirus
Today, there are more than 150 COVID-19 vaccines in the race to mitigate the virus.1-3 Some of these vaccines have already reached Phase III clinical trials in less than a year; an unprecedented time. Among these are the nanovaccines or nanotechnology-based vaccines. Here, Dr Steven Mufamadi reviews the nanovaccine development pipeline...
According to Professor Thomas Webster, a nanomedicine specialist and Department Chair of Chemical Engineering at Northeastern University, "The SARS-CoV-2 consists of a structure of a similar scale as of nanoparticles. The advantage of using nanoparticles is that it can attach to coronavirus and disrupt their structure, making it difficult for the virus to survive and reproduce in the body."4
In addition, nanoparticles can also bind to human angiotensin-converting enzyme 2 (hACE2), a receptor of the targeted host cells, the same receptor that SARS-CoV-2 would bind to, and limit the possible sites for the transmission. Furthermore, nanoparticles can act as an adjuvant and vehicle for delivering antigens into host cells in targeted tissues to build immunity against coronavirus.5
A recent review article published in the journal, Nature Nanotechnology, has highlighted the role of nanotechnology and advanced manufacturing in next-generation vaccines developed for COVID-19, including protein and nucleic acid vaccines.6
The World Health Organisation (WHO) draft landscape of COVID-19 candidate vaccines shows the list of all vaccines that are in clinical trials and pre-clinical trials with the potential to produce the neutralising antibodies and/or induce immune responses against coronavirus.3 Among those that are on the list of COVID-19 vaccine candidates are nanovaccines made up of nanocarriers such as polymer and lipid nanoparticle (LNPs)-encapsulated DNA plasmid, messenger RNA (mRNA) and protein constructs.
To evoke protective immunity against coronaviruses, RNA nanotech COVID-19 vaccine candidates use mRNA encoding of the full-length spike protein of SARS-CoV-2 spike protein;7 DNA nanotech COVID-19 vaccine candidates use a small piece of bacterial DNA plasmids that encode the spike protein of SARS-CoV-2;8 and recombinant protein nanotech COVID-19 vaccine candidates use a full-length of the wild-type SARS-CoV-2 spike glycoprotein.9
Several COVID-19 nanovaccines using DNA, RNA and protein constructs are undergoing human clinical trials Phases I, II and III and are in a position to have a clinical impact on the human coronaviruses.
COVID-19 nanovaccines in clinical trials
Moderna's mRNA-1273 vaccine is the first nanovaccine to reach human clinical trials. Phases I and II studies were found to be safe and effective in participants aged 18-55 years. Following the positive Phase I and II results, Moderna in collaboration with the National Institute of Allergy and Infectious Diseases (NIAID) and the Biomedical Advanced Research and Development Authority (BARDA), has started dosing the participants with the vaccine in a Phase III clinical trial. 10
Another nanovaccine in Phase III is BNT162b2 vaccine from BioNTech in partnership with Fosun Pharma and Pfizer. Phase I clinical trials conducted in the US and Germany have confirmed the vaccine to be safe with high immunogenicity. According to BioNTech and Pfizer, they are currently enrolling participants in the US, Argentina and Brazil for Phase II/III clinical trials.11
Novavax's NVX-CoV2373 vaccine is a recombinant protein nanoparticle vaccine. A Phase I clinical trial conducted in Australia showed the vaccine to be safe and capable of triggering antibody responses against SARS-CoV-2. Phase IIb of the clinical trial is underway in South Africa and is divided into two cohorts: 1) Assessment of the efficacy, safety and immunogenicity in healthy adults; and 2) Assessment of the safety and immunogenicity in nearly medically stable and HIV-positive adults.12
Inovio Pharmaceuticals, in partnership with the International Vaccine Institute, has begun with its Phase I/II clinical trial of INO-4800 DNA plasmid vaccine in South Korea and China. 13
LNP-CureVac - CVnCoV is an mRNA vaccine candidate from CureVac. It has secured approval from the German Health Authority Paul-Ehrlich-Institute (PEI) and the Belgian Federal Agency for Medicines and Health Products (FAMHP) for a Phase I clinical trial. 14
Covigenix is a fusogenix DNA vaccine from Entos Pharmaceuticals, which is about to enter Phase I/II human clinical trials.15 The pre-clinical studies of the two Covigenix vaccine candidates have achieved all vaccine potency requirements such as high immunogenicity, efficacy and safety.
The nanovaccine development pipeline
According to the WHO draft landscape of COVID-19 candidate vaccines, there are many nanovaccines in the COVID-19 vaccine development pipeline. Most of them are still in the development stage and pre-clinical stages and/or about to enter Phase I human clinical trials.
The unstoppable spread of COVID-19 infection around the world and the advances in nanotechnology laid the foundation for the advancement of emerging nanotechnologies and/or next-generation vaccine candidates (mRNA and DNA) into human clinical trials for the first time, at unprecedented speeds.
Nanovaccines (e.g. lipid nanoparticles-based vaccines) are easy to produce, easy to scale-up in large volume, cost-effective and are considered safer when compared to those produced employing inactivated and live-attenuated strains. 16-17
The effectiveness of nanovaccines on the COVID-19 pandemic still remains to be seen, and it may take up to 18 months or two years to declare their success in the prevention of the spread of COVID-19 infection.
There are currently no licensed DNA or RNA vaccines, therefore if any of the COVID-19 nanovaccine candidates are successful, they would be the first nucleic acid-based nanovaccines to be approved for human use.6-8 However, whether there will be equal access to those nanovaccines once they are available by everyone around the world, also remains to be seen.
Post-COVID-19 epidemic
We might observe the use of nanovaccines in many other infectious diseases post the COVID-19 epidemic, such as the Middle East Respiratory Syndrome (MERS-CoV), HIV, Malaria, and Zika virus, that still need effective and inexpensive vaccines. Furthermore, we are likely to see novel nanotechnologies being used in the reformulation of old vaccines that are no longer in clinics, with the advantage that nanocarrier-based delivery systems can deliver vaccines in the areas traditional vaccine cannot reach. Ultimately, in future, we are likely to see novel nanotechnologies playing a paramount role in the fight against future epidemics.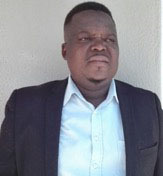 Author: Dr Steven Mufamadi is the founder of Nabio Consulting (Pty) Ltd. He holds a PhD in Pharmaceutical Sciences from the University of the Witwatersrand, Johannesburg, South Africa.
References:
Detmer, W.M. (2020) Coronavirus COVID-19 Vaccines [Online]. Available at: https://relief.unboundmedicine.com/relief/view/Coronavirus-guidelines/2355056/all/Coronavirus_ COVID_19_Vaccines (Accessed: 01 September 2020)

Kaur, S.P. & Gupta, V. (2020) 'COVID-19 vaccine: A comprehensive status report', Virus research 288, pp. 198114. doi: 10.1016/j.virusres.2020.198114.

World Health Organization (WHO) (2020) WHO DRAFT landscape of COVID-19 candidate vaccines [online]. Available at: https://www.who.int/publications/m/item/draft-landscape-of-covid-19-candidate-vaccines (Accessed: 5 September 2020)

Candanosa, R.M. (2020) Here's how nanoparticles could help us get closer to a treatment for COVID-19 . Available at: https://news.northeastern.edu/2020/03/04/heres-how-nanoparticles-could-help-us-get-closer-to-a-treatment-for-covid-19/ (Accessed: 07 September 2020)

Chauhan, G. et al. (2020) 'Nanotechnology for COVID-19: Therapeutics and vaccine research', ACS Nano. https://dx.doi.org/10.1021/acsnano.0c04006

Shin et al. (2020) COVID-19 vaccine development and a potential nanomaterial path forward. Nature Nanotechnology pp.646-655. https://doi.org/10.1038/s41565-020-0737-y

Corbett, K.S. et al. (2020) 'Evaluation of the mRNA-1273 Vaccine against SARS-CoV-2 in non-human primates',The New England Journal of Medicine. doi: 10.1056/NEJMoa2024671

Smith T. R. F. et al. 2020 'Immunogenicity of a DNA vaccine candidate for COVID-19', Nature Community 11 (1) pp. 2601. doi: 10.1038/s41467-020-16505-0.

Keech, C. et al. (2020) 'First-in-human trial of a SARS CoV 2 recombinant spike protein nanoparticle vaccine', MedRxiv. doi.org/10.1101/2020.08.05.20168435.

ClinicalTrials (2020) Moderna says Covid-19 vaccine effective in older adults [online]. Available at:https://www.clinicaltrialsarena.com/news/moderna-covid-vaccine-phasei-findings/ (Accessed: 05 September 2020)

ClinicalTrials (2020) Pfizer and BioNTech report positive data of second Covid-19 vaccine [online]. Available at:https://www.clinicaltrialsarena.com/news/pfizer-biontech-second-vaccine-2/ (Accessed: 06 September 2020)

ClinicalTrials (2020) Novavax begins Phase II part of Covid-19 vaccine trial [online]. Available at: https://www.clinicaltrialsarena.com/news/novavax-covid-vaccine-phaseii/ (Accessed: 03 September 2020)

Inovio (2020) Inovio urgently focused on developing COVID-19 vaccine [Online] Available at: https://www.inovio.com/our-focus-serving-patients/covid-19/ (Accessed: 08 September 2020)

ClinicalTrials (2020) CureVac to trial Covid-19 vaccine in Germany and Belgium [online] Available at: https://www.clinicaltrialsarena.com/news/curevac-covid-19-vaccine-trial/ (Accessed: 05 September 2020)

Businesswire (2020) Entos Pharmaceuticals Announces Selection of Lead DNA Vaccine Candidates for COVID-19 and a $4.2M Award to Move Forward with Phase I/II Human Trials [online]. Available at: https://www.businesswire.com/news/home/20200625005802/en/Entos-Pharmaceuticals-Announces-Selection-Lead-DNA-Vaccine (Accessed: 4 September 2020)

Weiss, C. et al. (2020) 'Toward nanotechnology-enabled approaches against the COVID-19 pandemic', ACS nano14, pp.6383-6406.

Chauhan, G. et al. (2020) 'Nanotechnology for COVID-19: Therapeutics and vaccine research', ACS Nano. https://dx.doi.org/10.1021/acsnano.0c04006