Can potentially detect subtle early signs of fake #coronaltruism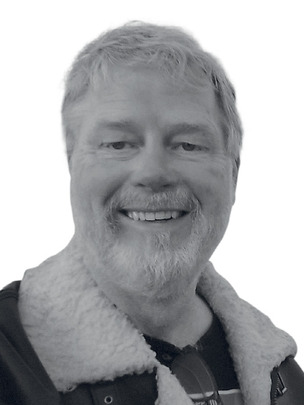 Delving into a rising tide of pandemic-driven inbox clutter, Russ Swan calls bogus on many a poorly-disguised opportunistic claim…
Whatever you think of the human race (and I sometimes have doubts), you have to acknowledge that it is a highly opportunistic species. No sooner does a situation appear than somebody will turn it to their advantage.
The current thing that is going on, which you might have heard about, has provided plenty of proof of this. One recent estimate is that new scientific papers on the topic are appearing at the rate of 4000 a week, providing plenty of opportunities for publishers. Publishing is good, of course, but no human can keep up with this tsunami, and even the algorithms are struggling to piece together a coherent picture.
I won't get hung up on the fact that about a third of these papers on a global health emergency are still behind paywalls, except for one word: Grr.
In these dark times, there is at least a little light relief to be found in the less scientific opportunism that has emerged. Since the first mentions coronavirus in mid-January of what was then simply the novel Chinese, my inbox has seen a bewildering assortment of offers from the mundane to the frankly baffling.
An early favourite was the engineering firm that invented a disinfecting robot to rid the world of the pesky virus. It's amazing, said the inventor/company owner, who had fixed a garden weed spray onto a remote-controlled car.
Several offerings suggested the ability to detect the virus or symptoms, without actually making any testable claims.
One approach to train sniffer dogs to identify the unique coronaroma caught my attention, not least because I'm sharing lockdown with a springer spaniel and frankly, I'm in awe of her olfactory abilities. If the virus smells anything like a tennis ball, I'd be volunteering her services now. Strangely, though, the news of this canine initiative came from an insurance company, presumably hoping to squeeze a premium out of me – or perhaps you, dear reader.
Also making promises as vague as a government minister at the daily briefing, a US university told me all about its unique early warning system: an accelerometer attached to a sticking plaster, worn on the throat. This cough detector 'can potentially detect subtle early signs of covid-19 before noticeable symptoms arise', it says here. I imagine it will also potentially detect every other kind of cough, hiccup, and splutter that the wearer makes.
A bonus point for the firm of roadmenders which managed to conflate the pre-covid issue of potholes into the current emergency. Apparently, it can send out a two-person van to mend a pothole, but with only one worker needed (what did the other one did beforehand?). Extra bonus point for the most inappropriate hashtag of the event: #onemanperv.
Oh sorry, that's my mistake. #onemanpervan. Easily done.
Then there are the self-proclaimed altruists, seeking only to help the world in this time of need. If you were wondered what the people who used to do marketing for sofa shops are up to, look no further.
Admire the cheek of the ecommerce platform that reduced some of its set-up fees 'to aid retailers to sell online'. This is essentially a spring sale, to attract new customers, and there's nothing wrong with that. Nothing, except packaging it as a humanitarian gesture because 'we all must help each other out in these trying times'.
Or the 'global authority on data-driven enterprise quality' (no, me neither) seizing the opportunity to offer to manufacturers a three-month free trial of its 'intelligence platform' (more nope) – because that's the sort of thing that was never offered in the pre-covid era. Unrepeatable offers, never to be seen again. Until September anyway.
We keep hearing about how much The Event is changing the world forever but, in many ways, it really looks like business as usual.