Encapsulating the COVID-19 vaccine race: the investor
Having worked with Stabilitech in various capacities over the past decade, Colin Maltby, Director of First Sentinel was uniquely positioned to understand the depth and breadth of the COVID-19 vaccine from Stabilitech.
By quickly identifying this game changing opportunity in the wake of COVID- 19, Stabilitech engaged First Sentinel to become its corporate advisor. First Sentinel pulled in a team that provides specialist PR and marketing services within the first week and has since then, been able to raise more than half a million pounds for the company in a matter of weeks.
Q: How does an investor choose which COVID-19 driven projects to invest in?
A: In a nutshell, carefully and concisely. Until there is empirical evidence that provides a confident projection of the efficacy of any COVID-19 treatment, investors must look at the past successes of any biopharma firm. A one trick pony should be avoided. Stabilitech is well-placed in this regard, having developed successful vaccines for Zika and Ebola, as well as licensing their patented technology into GSK, Oncolys Biopharma and Zoetis.
Q: With so many small businesses vying for funding, what made this opportunity stand out?
Stabilitech stood out because, if successful, their oral vaccine solution can help millions of people by preventing the spread of COVID-19 and other afflictions, given the ease of administration and cost efficiency of the oral vaccine. There is a clear humanitarian side to this particular vaccine, as well as the commercial play. We were motivated in the interest in helping to find a solution to the pandemic that has been impacting people's lives and livelihoods for months and possibly even longer.
Q: Does your relationship extend beyond simple finance provision?
A: Yes. Colin Maltby has advised Wayne Channon and Stabilitech in a variety of capacities over the past 20 years, with legal strategy for the sales of assets/companies, managing complicated transactions and previous fundraising rounds. He has always believed in the company's technology being able to deliver vaccines without the need for refrigeration or a nurse (consider the benefits globally, for example, in continents like Africa or South America).First Sentinel provides legal and corporate advisory services for Stabilitech and will continue to advise the company as it continues this exciting journey.
Q: Will the UK-based development of a vaccine help our economy?
A: This is a broad question. If a UK-based company develops a viable vaccine against COVID-19 – as we hope that Stabilitech will – it could inevitably provide additional jobs if the manufacturing and distribution centres are UK-based as well. Even licensing the technology will help other biopharma businesses to accelerate their growth.
Q: How do you believe a vaccine like this will change other pandemic outcomes?
A: Stabilitech stabilising technology has huge potential to help provide solutions for new and existing pandemics and this is something that excites us. It could well be repurposed to facilitate the treatment of other pandemics, whether by production and/or licensing of intellectual property – when and if they occur. The key to a pandemic is rapid response, efficacy, and rapid approval by the regulatory bodies. Once Stabilitech's OraPro platform has had regulatory approval for COVID-19 it should enable the next vaccine to be approved far more rapidly. With influenza, the regulatory approval process takes only three months each year. This is primarily because the safety profile and method of action of the flu vaccines are well understood. We anticipate that the OraPro platform will eventually enable this level of rapid response.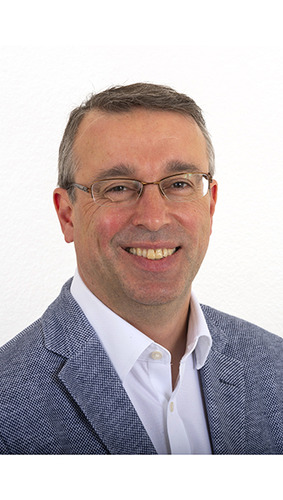 This is a linked interview: Read Encapsulating the COVID-19 vaccine race: the developer here.
Colin Maltby, Executive Director & Founder, First Sentinel Advisory, is a lawyer and banker with over 25 years' experience. first-sentinel.com/