Laboratory News Podcast with Virologist Dr Sarah Pitt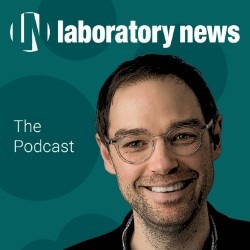 The brilliant Dr Sarah Pitt - virologist at the Univeristy of Brighton and Chief Virology Examiner at the Institute of Biomedical Science - has much to say on SARS-Cov2 and our response to Covid-19. The testing, the vaccine, the immune response and the biology of the virus itself...
I'd definitely suggest listening to the whole thing, but if you want to skip to a point of interest quickly there is a time stamp of the topics we cover below.
Time stamp:
Dr Sarah Pitt interview starts - 5.30
Our immune response - 8.30
Setting up testing superlabs - 10.50
Is regional difference in diagnosis down to different PCR tests? - 13.00
Has this damaged sciences' reputation? - 16.00
Track and trace, have we got it wrong? - 19.00
Vaccines - how long will it take? - 20.25
Is coronavirus now endemic in humans? - 23.20
Will it evolve to be less deadly? - 25.00
Links:
Do you know what happens to your sample IBMS videos
Dr Sarah Pitt's article about SARS-Cov2 and influenza virus
About the Podcast Series
The sharpest thinkers talk science - how it shapes our understanding and how we can improve it.

From narwhal song to Bose-Einstein condensates and from pandemics to artificial intelligence - I track down the most interesting science and talk to those behind the research. I want to explore how science shapes our understanding of the universe around us, the challenges we face as we conduct that science and how we might go about improving it.