Does gene therapy put safety second?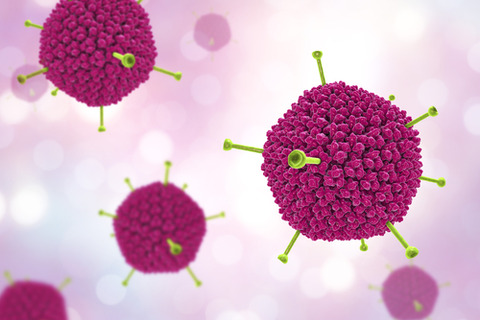 The delivery of gene therapies relies almost entirely on viral vectors. So, when it comes to the production of these micro-delivery agents, you'd think safety would be a top priority… but you'd be wrong. Morven McAlister and Aernout Martens tell us why the gene therapy industry needs to take contamination control more seriously
Gene therapies are some of today's most promising treatments for patients, and after decades of research and trials, the industry has a quickly developing pipeline of products.
But while the industry was fixated on the productivity question throughout gene therapy's early years, now that we are beginning to mature in our ability to create these transformative therapies, how do we manufacture them at industrial levels? This has been the first, second and third priority of every stakeholder involved in gene therapy manufacture and the focus of the sector's time, effort and investment up to this point.
Industrialisation is now becoming a reality, but there are growing concerns that in the rush to upscale production, the industry may have neglected to approach gene therapy manufacture with the same commitment to safety as that of other biopharma products. With monoclonal antibodies (mAbs) and recombinant proteins, for example, the virus safety countermeasures that were implemented were so robust that there has not been a single case of someone contracting a viral infection by a contaminated recombinant product.
How can this safety also be assured for gene therapies? Let us look at virus filters, that for mAbs are implemented in the downstream processing after purification or sometimes even in the upstream in the incoming fluids like cell culture fluid, to mitigate the risk of virus from being introduced in the first place.
Upstream
There are two distinct cases for which virus filtration of cell culture media may be desired. The first is classical biotech, including recombinants and mAbs, in which we try to reduce the risk of downtime and cleaning, which is mainly a financial risk, but could also constitute a supply risk for patients. The second is cell and gene therapy manufacture (for Advanced Therapy Medicinal Products, or ATMPs), which directly aims to assure patient safety.
The downstream processing used in classical biotech manufacture for mAb and recombinant proteins offers dedicated and non-dedicated viral reduction and inactivation that already assures patient safety. Additionally, an upstream barrier may reduce the bioreactor infection frequency. With cell and gene therapy or ATMP manufacture, there are fewer options for virus reduction and inactivation in downstream, since such measures could be damaging to, or remove, the virus-like product itself. To assure patient safety, we need to ensure a maximum log reduction value (LRV) safety barrier in upstream. So far, industry has been so focused on industrialising the production of gene therapies that it has perhaps neglected the virus safety aspects. This is something that we need to rectify as product quality and patient safety can never be compromised.
We need to ensure the same robustness of classical biotech that has matured through the years in gene therapy too, but there are some key challenges. Firstly, the two main viral vectors – adeno-associated virus (AAV) and lentivirus (LV) – have very different properties. AAV can be treated 'harshly,' for example with a detergent, pH treatment, or a coarse virus filter removing larger viruses, and still maintain a good yield. LV is far more delicate, and these treatments would irreparably damage or remove the viral vector itself.
Secondly, in classical biotech, there are several downstream operations that reduce the risk of virus contamination, but the methods traditionally used to inactivate viruses, such as low-pH incubation, solvent detergent treatment, virus filtration and validation of chromatographic steps for virus removal, are only partially feasible options for the downstream operations of gene therapy. The delicate and complex gene and cell therapies cannot withstand the majority of these methods.
Anything that would disrupt a contaminating virus would also likely inactivate and damage gene therapies whose effectiveness depends on virus activity. However, there is still the need to remove or inactivate a wide range of impurities, or adventitious agents, found in typical adherent and suspension based viral vector cell culture.
Many manufacturers are currently not using a virus filter in the upstream process. This is partly because robust downstream virus clearance historically provided ample patient safety for mAbs and recombinants, and for these products upstream virus filters were not deemed financially viable to cover just the financial business risk of downtime. In gene therapy, these downstream 'safety nets' are only partially in place, so there is a real risk that a bioreactor infection upstream could directly impact patients. Therefore, the current focus is shifting from manufacturability to (viral) safety with e.g. the first ever Parenteral Drug Association (PDA) meeting on "viral safety of ATMPs" in 2016, to provide adequate viral safety margins.
Safety first and risk adverse
Measures are needed to ensure that safety and quality are the top priority. Virus filtration can provide robust filtration solutions for the removal of viruses from biotech and plasma processes, using a membrane barrier to maintain virus particles. It is a size-based removal method that uses a precisely designed polymeric membrane to preserve virus particles on the surface and within the pores of the membrane. The integral performance criterion is characteristically the Log Retention Value (LRV) and the throughput over time. These specifications could be altered and influenced by various interrelating aspects such as viral load, protein concentration, presence of foulants, pressure, operating flux, ionic strength and process interruptions. Choosing and validating a virus filter appropriate for the expected range of conditions is thus imperative.
Futureproofing
Viral vectors are intriguing and vital mechanisms that the biopharmaceutical industry is using to transport genetic material for therapeutic application. There has been a vast surge in the gene therapy industrialisation so as to commercialise novel therapeutics. High quality products must be manufactured to meet the industry's need for the large amounts of therapeutic viral vectors that can be effectively processed and purified for clinical use. There's a need for consistent, constant flow rates and outstanding throughput performance of cell culture media to ensure a high degree of process control.
When the first gene therapies came onto the market, patients were willing to take risks including the "one-in-a-million" chance of contracting something else due to virus ingress if they had a chance of curing their once-incurable and often fatal genetic condition.
Now, if the industry invests in proper adventitious agent control with a high focus on safety, patients will not have to take this unacceptable risk, as these therapies and cures become more routine and start to become safely available for a growing number of patients.
Authors:
Morven McAlister, Senior Director of Regulatory and Validation Consultancy, Pall Biotech
Aernout Martens, Global Product Manager Virus Filtration, Pall Biotech