WIN: Professor Maxwell's Duplicitous Demon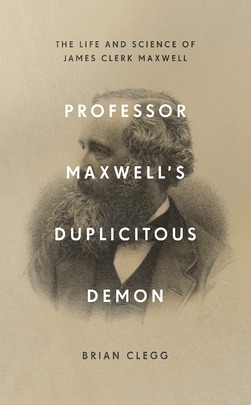 James Clark Maxwell, an unassuming Victorian Scotsman, explained how we perceive colour. He uncovered the way gases behave. And, most significantly, he transformed the way physics was undertaken in his explanation of the interaction of electricity and magnetism. Along the way, he set up 'Maxwell's demon' – a tiny but thoroughly disruptive thought experiment that suggests the second law of thermodynamics, the law that governs the flow of time itself, can be broken. This is the story of a groundbreaking scientist, a great contributor to our understanding of the way the world works, and his duplicitous demon.
To be in with a chance of winning a copy, just send your name, address and organisation/institution to phil.prime@laboratorynews.co.uk by March 31.
Published by Icon Books
£16.99