Give it some mussel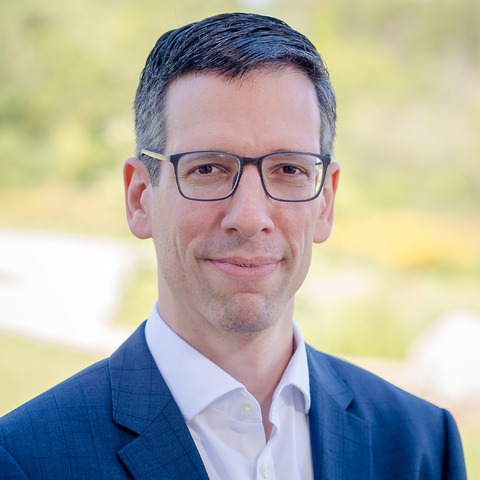 The adhesive properties of mussels are inspiring incredible innovations – from making sorbents, clearing oil spills to distilling water. We spoke to Dr Seth B Darling at the US's Argonne National Laboratory about mussel-inspired chemistry and its importance to the environment…
From the humble mussel to cleaning up oil spills – how did your research team make the connection?
Scientists have a long tradition of drawing inspiration from nature to address humankind's challenges. Mussels, often viewed as a nuisance by folks in marine industries, have a phenomenal ability to adhere to a broad array of surfaces, even underwater. Researchers have started to mimic the chemistry that mussels use to achieve this adhesion in order to engineer surfaces of components in water treatment systems and give them desirable properties.


Why do mussels have such adhesive power?
Researchers are still working to understand the details of how mussels are able to achieve such impressive underwater adhesion. We know that an amino acid called DOPA, which is present in the byssus threads mussels use to attach to objects, is a key component. This has been the primary focus for mussel-inspired chemistry research. Recently, however, people have realized that there is more complexity and nuance to mussels' adhesion tricks. It seems there are likely several different amino acids that work cooperatively to provide the ability to stick to all sorts of different materials.

Can you describe the materials now being used to replicate mussel threads?Most research on mussel-inspired chemistry has centered on a material called polydopamine (PDA), which is synthesized directly on surfaces by polymerizing dopamine (…yes, that dopamine) under relatively mild conditions. More recently, the research community has started to explore other classes of materials, such as polyphenols, which may offer advantages such as lower cost and safer use.


What sort of large-scale mussel-inspired technologies could go on to treat oil spills?
Mussel-inspired chemistry can be used to engineer interfaces to be oleophilic, (oil-loving) to clean up oil spills from water bodies. By doing so with porous materials such as sponges or membranes, you can make systems that will selectively pull oil from water, capturing it for future use or safe disposal.


What other industries could benefit from mussel-inspired chemistry?
The potential applications are limitless. The power of this chemistry is that it enables you to engineer surfaces or interfaces to have virtually any properties you want, so you could make membranes that resist fouling or more effectively desalinate water; you could make sorbents that capture specific pollutants from wastewater; or you could create materials that more efficiently use sunlight to distill water for purification.

You're director for Argonne's Advanced Materials for Energy-Water Systems Center, what is its main objective?
AMEWS is a US Department of Energy supported organization that brings together leading researchers from Argonne, the University of Chicago, and Northwestern University to delve into the fundamental science of water/solid interfaces with the ultimate goal of improving water treatment.

What is the Oleo Sponge and what are its applications?
Oleo Sponge does not use mussel-inspired chemistry, but it is cool! It's a technology developed at Argonne for cleaning up oil spills. It is a superoleophilic and hydrophobic (water-fearing) sponge that can rapidly and selectively grab oil from water. Importantly, though, it can also be reused hundreds of times and the oil it captures can also be recovered and used, so there is no waste generated in the process. In addition to cleaning up oil slicks from the surface of water, Oleo Sponge has successfully captured oil droplets dispersed below the surface, which is a huge challenge in oil spill response.
Dr Seth B Darling is Director for both the Center for Molecular Engineering and the Advanced Materials for Energy-Water Systems Center at Argonne National Laboratory, the US's national science research laboratory, based in Illinois.