Taming the smoking gun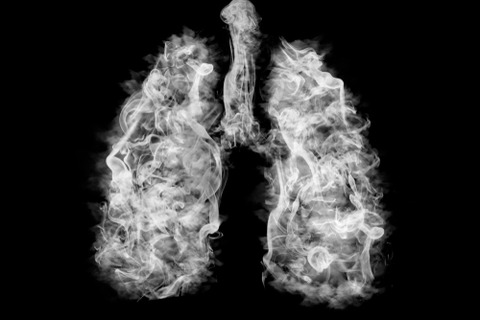 With the explosion in popularity of vaping, safety regulators have been scrambling to catch up. One of the biggest concerns is the safety of the chemicals given off by the device itself – but now, says Alan Hutchinson, we are getting a handle on how the study of extractables and leachables can make vaping safer
With the recently introduced regulatory guidance and application requirements, along with extensive media coverage, the safety of Electronic Nicotine Device Systems (ENDS) devices is a hot topic and anything that can help ensure the safety to the customer is welcomed.
One way to show the safety of an ENDS device is to determine that the material of the container closure system is suitable for use. Extractables and leachables testing is used to satisfy regulatory bodies that consideration has been given to the container closure system and that it poses no safety risk to the user.
Extractables and leachables testing has been a part of product safety testing for pharmaceutical products for many years now and is expected by regulatory bodies. The practices that have been followed in that sector are therefore sensible to follow as a starting point for consideration when dealing with ENDS devices.
Table 1 is a commonly seen diagram for drug products which shows the likelihood of leachables from the container closure system due to product formulation, and the degree of concern for the user with respect to the route of administration. From the table a typical ENDS device would sit in the high category for likelihood due to the liquid solution (with the added complication of a heat source) and the highest category for degree of concern as it is an inhaled device. Hence most ENDS device manufacturers understand that undertaking an extractables and leachables study is critically important to establish the safety of their product, for customers and the regulators.
Degree of concern
associated with the
route of administration
Likelihood of packaging
component-dosage form
interaction
High
Medium
Low
Highest
Inhalation aerosols and solutions; injections and injectable suspensions
Sterile powders and powders for injection;
inhalation powders
High
Ophthalmic solutions and suspensions; transdermal onasal aerosols and sprays
Low
Topical solutions and suspensions;
topical and lingual aerosols;
oral solutions and suspensions
Topical powders; oral powders
Oral tablets and oral
(hard and soft gelatin) capsules
Table 1. Packaging concerns for common drug products
What are extractables and leachables?
The first question with extractables and leachables is usually "what are extractables and leachables?" The general answer is that extractables are chemical compounds that are extracted out of device materials under laboratory conditions. Extraction experiments will use aggressive extraction techniques and harsh chemicals (in comparison to the e-liquid) to give an indication of what could be leached from the device and not what will be leached.
It should be noted extractables experiments should not deform the material and just be aggressive enough to give an idea of what to look for in future leachables experiments.
Leachables meanwhile are chemical compounds that migrate into the product under normal usage of the device – your extractables experiments should give you an idea of what to look for. Care should always be taken to look for additional leachables that were not present in your experiments – secondary interactions can occur with the e-liquid or packaging materials.
Extractables and leachables studies are complicated and can generate a lot of data. Any process that can reduce the amount of testing required to mitigate the possible risk to the user should be considered. The workflow for an extractables and leachables project usually involves the following processes; a knowledge gathering and risk assessment exercise, then an extractable study, followed by the leachable study. If the product is on the market, product life cycle considerations should be followed to keep on top of changes to the device components by the manufacturer after approval.
Every extractables and leachables project should start with a knowledge gathering exercise which includes a Failure Mode and Effects Analysis (FMEA) exercise. The FMEA assessment can help in a risk-based approach to determine which components of the device are of greater risk of producing leachables. Usually this would be any component of the ENDS device that is in contact with the e-liquid. During the FMEA process, risk factors – like contact time with the e-liquid – are used to give each component a risk score and then a decision is required to determine at which score the risk is high enough to investigate.
Several sources of information can be used to lower the risk during the assessment process and therefore reduce testing requirements. The manufacturer of the components might have information on the quality of the materials (i.e. ISO or USP standards) or undertaken some extractables and leachables testing themselves. Another source of data on the materials could be any previous work completed on components for other projects that used the same material grade. The development of an in-house database over time will make future extractable and leachables projects less and less arduous.
It's a question of thresholds…
The Safety Concern Threshold (SCT) and the Analytical Evaluation Threshold (AET) concept is routinely used when performing extractables and leachables testing within the pharmaceutical industry and, again, its use for ENDS devices would be understandable. The SCT is an industry proposed daily threshold below which a leachable would have a dose so low as to present negligible safety concerns from carcinogenic and noncarcinogenic toxic effects.
The AET is a practical threshold for testing which is determined from the SCT and varies per method depending on how many products are used to prepare analytical samples. The AET can be used practically as a level below which peaks in a busy chromatogram are not considered significant. An AET determination can prove difficult for ENDS devices as the doses per day (puffs) and puffs per device/refill are unknown as this is determined by user preference.
As mentioned above, the risk associated with ENDS devices is seen as quite high as it is an inhaled device. It therefore makes sense to use the recommended SCT suggested by the Product Quality Research Institute (PQRI) Leachables and Extractables Working Group for orally inhaled and nasal drug products (OINDP) which is 0.15ug/day.
It is important to point out that Polycyclic Aromatic Hydrocarbons (PAH's; or Polynuclear Aromatics, PNA's), N-nitrosamines, and 2-mercaptobenzothiazole (MBT) are considered to be "special case" compounds, requiring evaluation by specific analytical techniques and assessment against more stringent thresholds.
Extraction studies
Extraction studies can take a few forms. For example, a characterisation study determines a chemical profile of the material as an indication of potential leachables and is an early chance to observe any compounds that might be of interest as a safety concern. Another type of extraction study is a simulation study where less aggressive solvents (or even a placebo e-liquid equivalent) and low energy extraction methods might be used to give a more realistic indication of potential leachables.
Careful consideration needs to be made around the design of your extraction study and what the purpose of the study is. Table 2 shows how a characterisation study and a simulated study might differ.
| | | |
| --- | --- | --- |
| | Simulated | Characterisation |
| Extraction Solvent | E-liquid formulation, low organic solvent mixes | Organic solvents and high organic mixes |
| Extraction Method | Agitation, sonication, incubation | Soxlet, reflux, microwave |
| Extraction Time | Actual contact time | Extended time |
| Extraction Temperature | Room temperature, in-use temperature | Elevated temperatures |
| Component Surface Area | Whole components or cut to fit extraction vessel | Smaller size pieces, freeze ground powder. |
Table 2. Simulated vs characterisation studies
When conducting an extractables study the purpose is to determine all compounds that could be potential leachables, as such extracted samples are analysed for volatile, semi-volatile, non-volatile and elemental species using a variety of analytical techniques.
Volatiles - HS-GCMS
Semi-Volatiles - GCMS
Non-Volatiles - LCMS
Inorganic - ICP-MS
Methods should be non-targeted screening methods that are semi-quantitative to give an early indication of the levels of compounds within components and need not be validated at this stage.
Any compounds observed over an agreed Analytical Evaluation Threshold (AET) need to be assessed at this point for safety concerns by toxicologists and a decision made as to whether leachable studies are required and methods need to be developed targeting these compounds.
Leachable studies
Leachable studies are stability studies where the final device with e-liquid is stored for the intended lifetime of the device at room temperature and possibly at accelerated temperatures. Considerations for leachable studies are:
Testing the e-liquid and/or the aerosol
Which temperatures to store at
How long to store devices
What time points to test at
Which analytes to target
Which strengths/flavours to store
Not all strengths and flavours need testing and a risk-based matrix can be used to determine which are set down and at which time points they are tested.
Methods for leachable studies are targeted for compounds that were observed during the extractable studies and have flagged as a safety concern. At this stage methods should be fully validated. Analytically, leachables testing can be tough due to the presence of propylene glycol, vegetable glycerine and flavour components in the e-liquid formulation.
Data processing
Data from extractables and leachables studies can be very complicated. For extractable studies, this is due to the sheer number of compounds that can be extracted from an aggressive experiment, and for leachables studies, due to the presence of matrix effects from the formulation of the e-liquid. Also, the low AETs that are required mean you could be trying to identify some very trace level compounds.
Use of good blanks, such as extraction blanks and testing blanks is essential for the determination of extractables, as well as good software with deconvolution abilities to aid the finding compounds in a forest of peaks, that are often co-eluting. Commercial libraries for GCMS and databases for LCMS, where available, are required for the identification of observed analytes. Over time the creation of in-house libraries and databases greatly help in the swift identification of compounds. When you get a true unknown the analytical burden can increase significantly with the use of accurate mass instruments, NMRs etc. for the confirmation of structures.
Taking control of safety
So, as can be seen above, a considerable amount of work goes into safeguarding ENDS devices so that they are free of chemical compounds that are of a safety concern to the user due to the materials of construction and the packaging components. As the vaping industry becomes more mature, testing such as extractables and leachables analysis will make the use of ENDS devices safer for the user.
Extractables and leachables studies are an important element of the various regulatory requirements for ENDS products.
Manufacturers who sell their products in the US for instance, or intend to do so, need to submit a Premarket Tobacco Product Application (PMTA) to the US Food and Drug Administration (FDA) by 12th May 2020 to remain on the market.
The PMTA process is extensive and incorporates product formulation and manufacturing studies, toxicological and pharmacological evaluation and human subject studies. Whilst extractables and leachables studies sit formally within the product analysis workstream of the PMTA, all studies undertaken are highly integrated.
Responsible members of the industry have been following the changes in regulatory requirements over recent years, and understand the importance of demonstrating that their products are "appropriate for the protection of public health" – as determined by the US FDA. In fact, many have already begun preparing applications with urgency, making a start before requirements had formally been confirmed. Such a pro-active stance from the sector provides reassurance that the market is working together to advance a smoke free future which balances the urgency of the public health threat of youth use of e-cigarettes, with the potential role that they can play in helping adult smokers transition away from combustible cigarettes to a potentially less risky form of nicotine delivery.
Author:
Alan Hutchinson is Principal Scientist at Broughton Nicotine Services.