Can we afford to cure the incurable?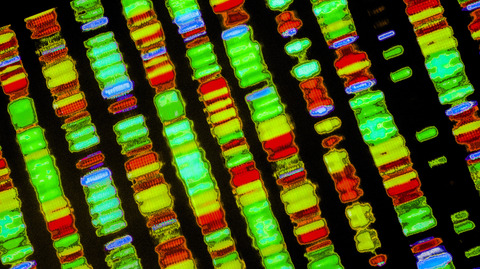 Putting us on the very cusp of a medical revolution – gene therapy could cure the incurable. But as demand grows for these marvelous medicines, have we enough capacity to produce the vectors to deliver them? Clive Glover thinks not, but a solution could be at hand…
Gene therapy is a promising new therapy that is being investigated to treat or prevent disease using genes, rather than drugs or therapy.
Numerous approaches are being investigated, such as replacing a mutated gene that causes disease with a healthy copy of the gene; inactivating or removing a mutated gene that isn't functioning; or introducing a new gene into the body to help fight disease.
There is great deal of excitement about gene therapy's potential to cure or provide treatment options for previously untreatable diseases ranging from inherited disorders to certain types of cancer to viral infections. However, these often come with a hefty price tag, particularly when the patient population is small. Gene therapies that have been approved by the Food and Drug Administration (FDA) can cost anywhere from $375,000 and > $2,000,000 per patient
Demand outpacing supply
Most gene therapy applications in development use viral vectors to transport the therapeutic gene into the target cells, either in- or ex-vivo. Currently, manufacturing methods for gene therapy vectors are designed and able to meet the demands of a relatively small number of patients. However, as gene therapy treatments for more common diseases, including sickle cell disease (SCD), Alzheimer's or Rheumatoid Arthritis, become available, gene therapy vectors will need to be produced on a much larger scale.
This scale up will be difficult and the industry hasn't yet found a solution to meet rising demand. This is partly due to the complexities surrounding the manufacture of viral vectors since the proteins associated with the virus are toxic to the cells that produce them. This means that the use of stable cell lines is difficult, with production systems relying on transient expression of the components required to produce a virus, limiting titers. At first glance, the process looks similar to the one used for monoclonal antibodies (mAbs). But when you look at what's required for each individual step, there is far greater complexity, with more risk at each stage of the process.
The result is a discrepancy between supply and demand, and a manufacturing process that remains laborious and expensive. This challenge is a major roadblock to achieving the full potential of gene therapy. If we are to increase access to gene therapy for patients around the world, we need to look at the manufacturing process and find a way to increase efficiency and yields, without further increasing costs.
Scaling up gene therapy
Viral vectors have traditionally been produced in academic settings using manual methods. Traditional laboratory-based systems are often difficult to scale-up simply due to the large number of vessels, such as flasks or cell factories, that are in use during a clinical production run. In addition to the resulting challenges around available incubator space, the manipulation of many culture vessels increases processing time and potential risks.
To address this challenge and reduce risk during clinical manufacturing, the industry is moving to larger single-use disposable culture systems and bioreactors. In fact, single-use systems have advanced significantly over the past few years and are helping numerous drug manufacturers bring their products to market faster. Pall Corporation, for example, is seeing large increases in demand for its iCELLis bioreactors because of the capacity improvements that can be achieved compared to traditional cell factories.
Additionally, collaborative R&D partnerships are being formed. One such partnership was formed between Pall Corporation, Cobra Biologics and the Cell and Gene Therapy Catapult to determine the viability of using continuous manufacturing for the adeno-associated virus (AAV) for use in gene therapy applications. The goal of the partnership is to develop innovative in-process analytical techniques and manufacturing approaches to significantly increase product yields in the hope of making commercialisation of gene therapies safer, faster and less expensive. The partnership was awarded a £1.5 million grant from Innovate UK in 2018 and will specifically aim to improve manufacturing process yields by improving the purification process.
The path forward
Continuous bioprocessing is already transforming how biopharmaceuticals are manufactured. Following other manufacturing sectors such as automotive and food and beverage, medicine manufacturers are now starting on the journey from batch processing to continuous. As a result, they are experiencing the benefits of improved process economics, increased process design flexibility, shorter development times, and easier scale-up.
While challenges exist for scaling up gene therapy, continuous manufacturing offers a potential solution to overcome them. The resulting impact on modern medicine will be enormous. Since scaling up gene therapy has the potential to reduce the cost of life-altering therapies to make them affordable to more people, the time to take a fresh look at the manufacturing process and find ways to improve efficiency, without further increasing costs, is now.
Author:
Clive Glover is Director of Strategy for Pall Corporation