New crop antibiotics – without damaging the environment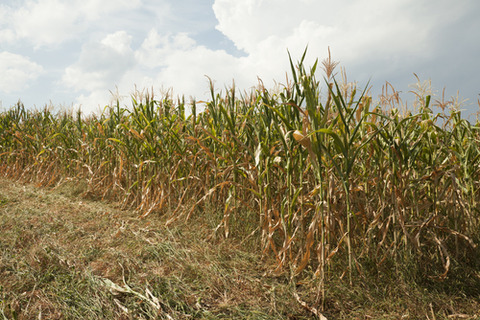 UK scientists think they have a new way to protect crops from a widespread and devastating bacterial disease, without using environmentally damaging chemical sprays.


An interdisciplinary team at the University of Glasgow have revealed a new method that could protect many important crop species against the common crop bacteria Pseudomonas syringae (Ps). Using genetic modification, the team were able to make plants express a targeted protein antibiotic, or bacteriocin.
Dr Joel Milner of the Plant Science Group said: "Our results provide proof-of-principle that the expression of a bacteriocin in plants can provide effective resistance against bacterial disease. Unlike conventional antibiotics, bacteriocins are highly targeted; in this case they act only against the Ps strains that infect plants."
Ps and related bacterial species attack a wide variety of important crops in the UK and worldwide, including tomato, kiwifruit, peppers, olive, soybean and fruit trees, causing huge economic losses. Plant diseases are responsible for the loss of about 15% of world crops (worth $150 bn annually), of which a third is caused by bacteria such as Ps.