A very positive destruction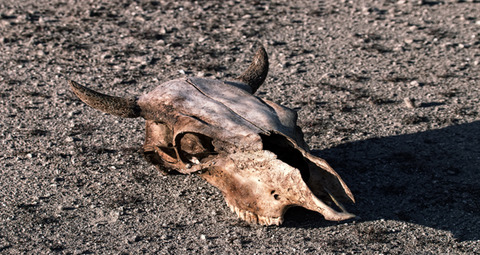 Totally eradicating disease is a very rare thing indeed and requires, among other things, global cooperation and technical excellence. Here we learn that keeping one of the most catastrophic diseases yet encountered down requires constant effort...
The eradication of a disease through human intervention has happened twice in history.
The first, and arguably the better-known case, was smallpox in 1980. The second was rinderpest; a fatal disease of cattle which had devastated livestock populations since the domestication of cattle.
According to Scott and Provost1, rinderpest was 'the most dreaded bovine plague known, belonging to a select group of notorious infectious diseases that have changed the course of history'. Outbreaks of rinderpest were recorded in Europe, Asia, Africa, the Americas and Australia.?One of the most devastating pandemics started in Ethiopia in 1884 where domestic cattle were infected through cattle imported from India. The virus not only wiped out approximately 90% of the cattle population of Ethiopia and neighbouring countries, but also decimated wild populations of buffalo, giraffe, and wildebeest.
People were deprived of cattle as a source of meat and milk and the lack of ploughing animals, such as oxen, put a halt to any agricultural activities.?Food shortages and starvation began, followed by social unrest. As a result, mass starvation killed one-third of the population of Ethiopia and two-thirds of the Maasai people of Tanzania. The high number of unburied animal corpses led to unhygienic conditions and contributed to the spread of additional diseases (e.g. typhus, cholera, sleeping sickness), leading to one of the most catastrophic natural disasters ever in African history.
The road to eradication
The first major programme for the eradication of rinderpest in Africa was set up in 1961 and was known as Joint Project 152. This programme was focused on the continent-wide mass vaccination of cattle for three subsequent years. However, due to lack of follow-up vaccinations, rinderpest eventually re-emerged, likely from the wildlife reservoir. Although this programme did not achieve the aim of virus eradication it contributed to the development and improvement of Veterinary Services throughout Africa.?
The Global Rinderpest Eradication Programme has proved that, with international co-operation, the eradication of an animal disease is indeed possible
After a rapid resurgence of rinderpest in sub-Saharan Africa in the 1980s, a Pan-African Rinderpest Campaign was established and help to combat the disease was later supported by the Pan-Africa Programme for the Control of Epizootics and Asia Rinderpest Eradication Campaign. The Global Rinderpest Eradication Programme was launched in 1994 to promote the global eradication of rinderpest by providing clear specific goals. The last confirmed case of rinderpest occurred in Kenya in 2001, but it wasn't until after a 10-year surveillance period that the World Organisation for Animal Health (OIE) and the Food and Agriculture Organization of the United Nations (FAO) officially declared that rinderpest had been eradicated in 2011.
The global eradication of rinderpest could not have been possible without the availability of an effective vaccine and diagnostic assays. The Pirbright Institute played an important role in the development of innovative tools essential for the successful eradication of rinderpest. One of Pirbright's scientists, Dr Walter Plowright, established a tissue culture adapted rinderpest vaccine in 19603, which was later found to be one of the most effective vaccines ever developed as it was never associated with any side effects. A single dose of vaccine commonly enabled lifelong immunity in animals and protected against all rinderpest strains.
Diagnostic assays developed at Pirbright, such as an indirect ELISA, a competitive ELISA and a genetic characterisation test played a crucial role in disease eradication by enabling fast confirmatory diagnosis, surveillance and recognition of disease free status, as well as tracing an outbreak source. Today, Pirbright is one of three designated OIE-FAO Reference Laboratories for rinderpest, which means that if a rinderpest case is suspected, samples will be sent to the facilities for confirmatory testing and if positive, molecular characterisation of the virus strain will be carried out.
The threat of re-emergence remains
Despite the eradication of rinderpest from the wild, a survey in 2016 revealed that 22 laboratories in 21 countries still held materials containing the virus. The risk of the accidental escape of rinderpest virus from these laboratories could not be ignored, thus OIE-FAO experts have since been supporting laboratories worldwide with virus sequestration, destruction, and facility decontamination. The OIE-FAO monitor the progress of the destruction through an annual reporting survey on the remaining rinderpest virus-containing materials (RVCM) held in these laboratories.
In instances where destruction is difficult to perform, the packing and shipping of RVCM to high-security facilities, known as the Rinderpest Holding Facilities (RHFs), is arranged. The Pirbright Institute is one of six RHFs authorised to receive RVCM from other countries for holding or destruction. Although the destruction of RVCM was encouraged by international bodies, there was a reluctance to do this without first documenting the important historical data held in these repositories. For this reason, the OIE offered to support the genetic sequencing of isolates with the provision that they were subsequently destroyed.
Sequence and destroy
As part of Pirbright's commitment to the rinderpest virus post eradication era, our team in the Non-Vesicular Reference Laboratory for rinderpest was tasked with a sequence and destroy project, supported by funding obtained from OIE-FAO. Due to strict biosafety regulations, all rinderpest-related work was performed in a laboratory with access limited to a handful of scientists, within the high containment facility at Pirbright – named the BBSRC National Virology Centre: The Plowright Building in honour of Dr Walter Plowright.
The RVCM held at the Institute represented an important collection of the global stocks and included wild-type virus isolates from outbreaks spanning decades (since the 1950s), along with several different preparations of vaccine. As is to be expected when dealing with such old material, the suboptimal processing and storage when they were first obtained presented a challenge when it came to sequencing the virus genomes. Fortunately, the field of sequencing has progressed rapidly within the last few years and allowed us to tackle the difficulties using a variety of methods.
To compile the rinderpest virus genome sequences, we employed next generation sequencing technology. This technique provided us with a depth of coverage sufficient to analyse rinderpest virus variants at each nucleotide position in the genome. As Pirbright also holds provenance details of each isolate, it was possible to link specific genetic changes with the characteristics of the virus isolate in question, such as high mortality rates or reduced virulence.
The sequence data we gained through this work could also be used for forensic epidemiology investigation in the unlikely event of a future outbreak of the disease. It could also be used for reconstruction of the virus if isolates were ever required for future research, and for studying virus evolution which can contribute to understanding of other related viral diseases such as measles or peste des petits ruminants.
Upon the successful sequencing of the rinderpest isolates, we destroyed all material according to a validated procedure involving disinfection, autoclaving and incineration. In total, we destroyed approximately 3200 vials of virus, representing one of the largest collections of RVCM in the world. This is a huge step towards minimising the risk of rinderpest re-emergence, a disease which caused severe losses on a global scale. It is hoped that this work will encourage those remaining laboratories to follow suit and dispose of their virus stocks.
The Global Rinderpest Eradication Programme has proved that, with international co-operation, the eradication of an animal disease is indeed possible. As the population of the planet increases, food security will become ever more important and the potential to eradicate animal diseases will have an enormous impact on the availability of animal-derived foodstuffs.
With the experience gained through the successful eradication of rinderpest, global organisations have set a target date of 2030 to eradicate peste des petits ruminants virus – which primarily affects sheep and goats.
References:
[1] Scott, G. R., and A. Provost. 1992. Global eradication of rinderpest. Background paper prepared for the FAO Expert Consultation on the Strategy for Global Rinderpest Eradication, October 1992, Rome.
[2] Tounkara, K., Nwankpa, N., Bodjo S. –C. 2017 Rinderpest experience. Rev. Sci. Tech. off. Int. Epiz, 36 (2), 569-578
[3] Plowright, W., Ferris R. D. 1962 Studies with rinderpest virus in tissue culture: the use of attenuated culture virus as a vaccine in cattle. Res. Vet. Sci. 3, 172-182
Authors: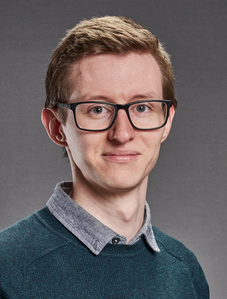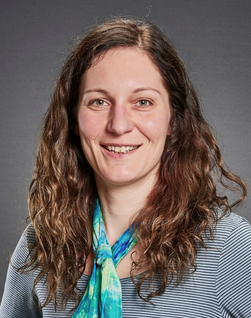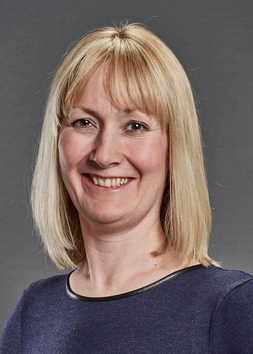 Dr Simon King, Dr Paulina Rajko-Nenow, Dr Carrie Batten
The project was led by Dr Carrie Batten, head of Non Vesicular Reference Laboratories (NVRL). Dr Simon King and Dr Paulina Rajko-Nenow undertook the sequencing activities and destruction of rinderpest virus-containing materials. The project was an initiative of Dr Michael Baron, an OIE expert in rinderpest virus and honorary fellow at The Pirbright Institute.