Priorities ahead of UK general election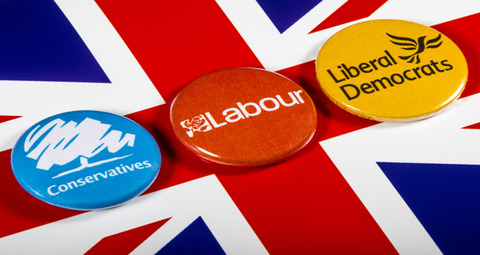 Perhaps never before has UK politics appeared to move so quickly yet largely stood still.
The events have still left us catching our breath, however, as the UK heads towards a general election. It was only two months ago that we published our five-point plan for science and engineering, actions the new Prime Minister could take to signal his intent to make the UK a 'science superpower'. Now, we have just set out our three key priorities we believe political parties must commit to in order to support science and engineering.
The first priority should be to set out a long-term plan to reach 3% of GDP invested in R&D by the end of the next decade, with planned annual increases for public investment in R&D. Pledges to increase investment on R&D were made during the 2017 election campaign and the Conservative Government set out its intentions to increase R&D expenditure to 2.4% of GDP. The importance of a plan of how to reach this target never arrived, which is a key element to this pledge.
The second priority of ours is to ensure the UK remains a partner of choice for international collaborations, including with the EU. UK research and innovation has been greatly supported by global collaboration and the evidence shows that international collaboration makes science stronger and leads to higher quality research. We believe the UK must secure full participation in Horizon Europe when it begins in 2021, irrespective of any future arrangement with the EU.
Our third key priority is for the UK to create an immigration system that works for science and engineering. For research-intensive organisations and professionals, movement of labour is not just necessary but is greatly beneficial. Movement of people, and therefore of ideas, has been shown to enhance the quality of scientific research outputs in the UK. Whether a future streamlined system applies to everyone from outside the UK, or just to non-EEA citizens, a future system should make it as easy and inexpensive as possible for scientists and engineers to come and work in the UK.
Daniel Rathbone is Assistant Director at CaSE