UK government withdraws fracking support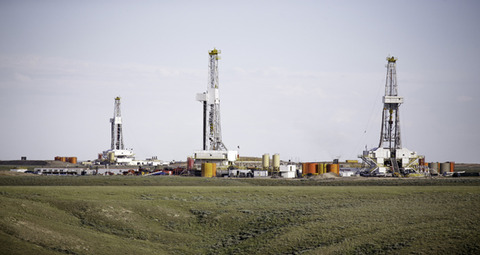 The government has withdrawn its support of fracking in England until further scientific evidence is provided that proves it can be carried out safely.
Scientific analysis by the Oil and Gas Authority, published in a report at the weekend, says it is not possible with current technology to accurately predict the magnitude of earthquakes linked to fracking.
As a result, efforts to extrapolate gas from shale have been paused until further scientific evidence proves it is safe, sustainable and of minimal disturbance to people nearby.
Business and Energy secretary Angela Leadsom said: "In the UK, we have been led by the best available scientific evidence, and closely regulated by the Oil and Gas Authority, one of the best regulators in the world.
"Whilst acknowledging the huge potential of UK shale gas to provide a bridge to a zero carbon future, I've also always been clear that shale gas exploration must be carried out safely."
The decision is based on an analysis of a magnitude 2.9 seismic event recorded at Preston New Road shale gas exploration site in Lancashire in August. Fracking operations at the site had since been suspended.
Fracking combines horizontal drilling and hydraulic fracturing to release oil or natural gas from underground rock.
Read more: Fat of the land: Could fracking be contributing to the obesity epidemic?