ESA opens calls for ISS lab upgrade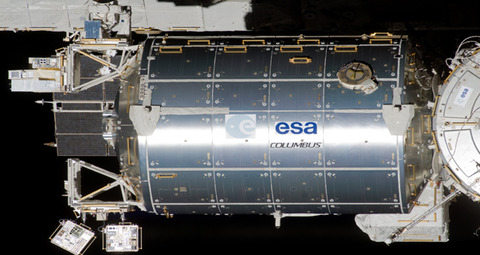 The European Space Agency is looking for industry help to upgrade the Columbus laboratory aboard the International Space Station.
The ESA will conduct an industry workshop next month, where companies will be able to present new concepts for Columbus upgrades both in space and at its ground control centre in Germany, including science data storage and processing infrastructure.
Head of ESA's astronaut centre Frank De Winne said: The extension of Space Station operations is a positive step in ESA's work to increase space access for European researchers and boost industry capability Europe-wide.
"European industry must prepare for the future of the global space service market. US companies are already establishing a presence in Europe, but we know we have the skills and knowledge here."
The ESA is focused on a greater commercial involvement in Columbus, which it said will free up public funds for investment in space exploration to the Moon and Mars.
Since its launch in February 2008, Columbus has enabled more than 200 research projects, including investigations in plant biology, material science and human physiology.
The cylindrical steel module, which is less than 7 metres in length and around 4.5 metres in diameter, is the first permanent research facility in space.
The Columbus 2030 Industry Workshop will take place at the European Space Research and Technology Centre (ESTEC) in Noordwijk, the Netherlands on November 6.